Cheers to Summer Weddings – Celebrate your Big Day with a View
Although summer weddings have waned in popularity over the past few years, we can assure you that they are alive and well here at Linganore! While the weather is always a concern for outdoor-centric weddings, especially in Maryland, in our opinion, the heat is a lot less of a factor than you might think! Those willing to brave the afternoon inferno will be rewarded tremendously for their courage for reasons that we will soon illustrate.
We can completely understand not wanting to go through hours of hair and makeup to get an involuntary perm the moment you leave the ready room. Not to mention that wedding attire does not tend to be conducive to beating the heat. However, if you time your ceremony with the weather in mind and select your wedding day fits accordingly, the heat will be less of a factor.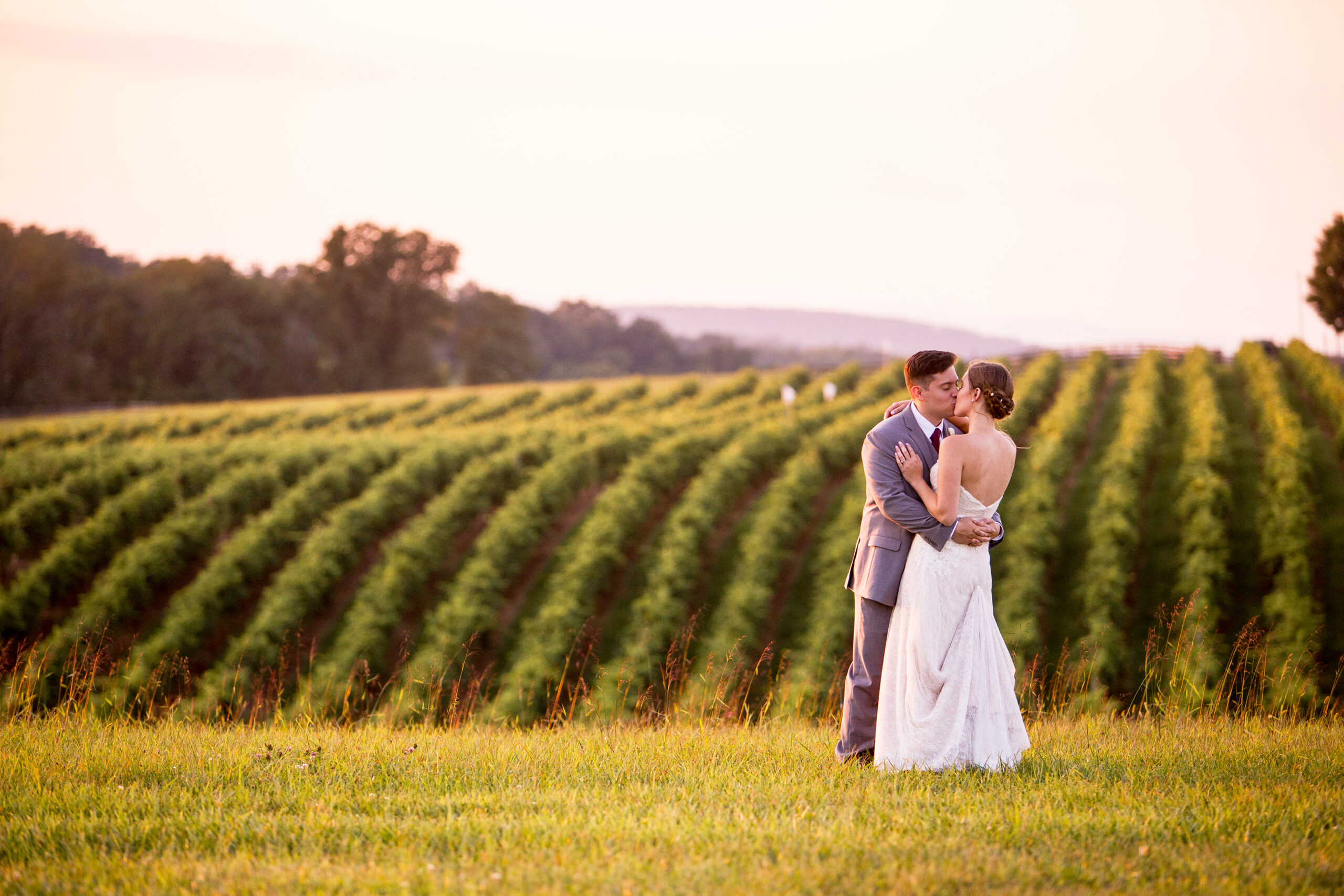 1. Selling Sunset
A unique benefit to holding your wedding at Linganore is selecting your ceremony time, provided that your reception will end by 10:00 PM. You can plan your ceremony for a more comfortable portion of the day. We are huge fans of sunset ceremonies. If you plan for that, most of your wedding will take place during the evening, and you can fully enjoy our grounds and outdoor facilities.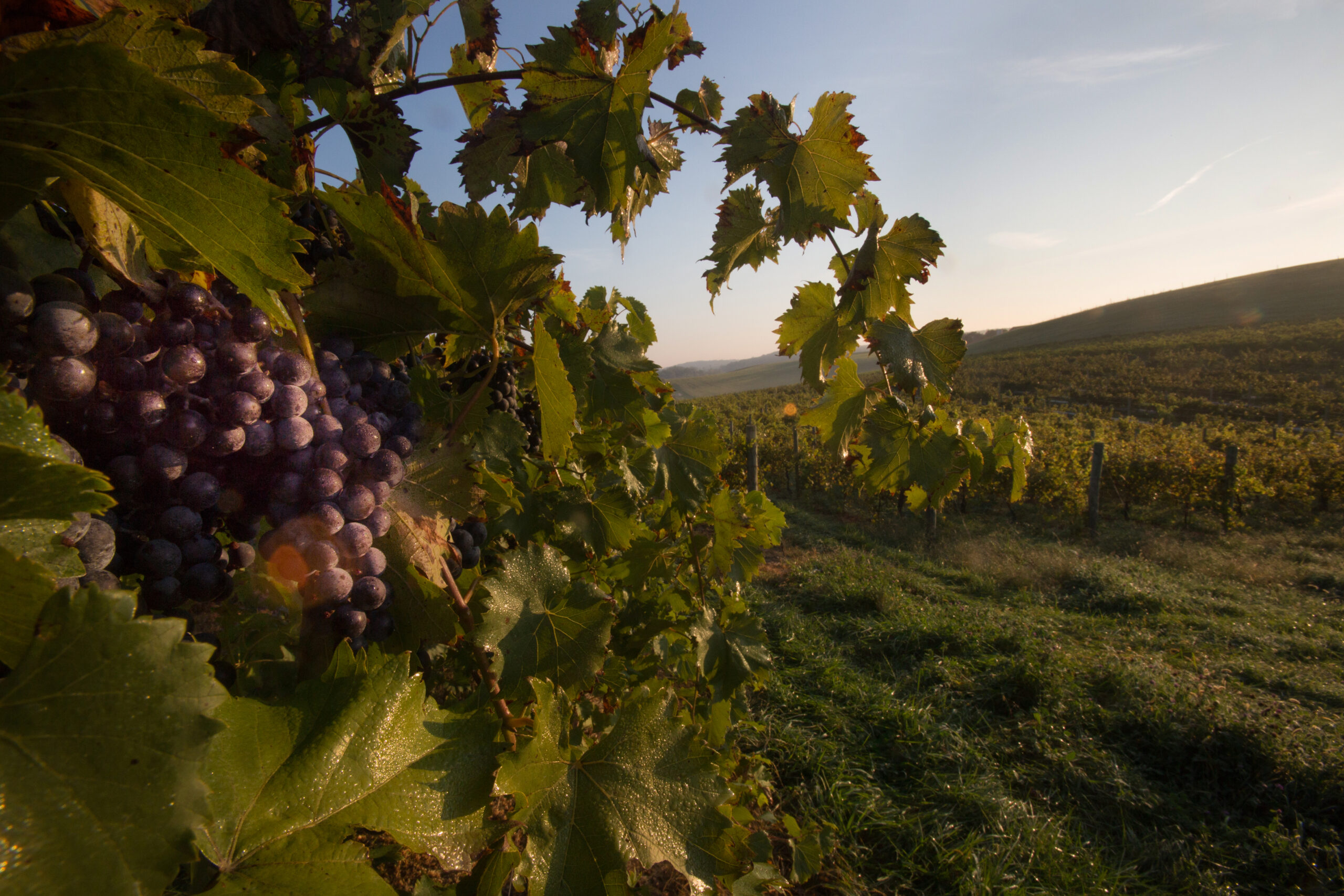 2. Do it for the Vines
The real reason we love summer weddings so much here at Linganore is the beauty of the grounds during the hotter months. For one, the sunsets are magnificent. Our second reason is that the end of summer is the start of harvest, and our vineyard will be in full canopy. The vines will provide a jaw-dropping background for your ceremony and photoshoots.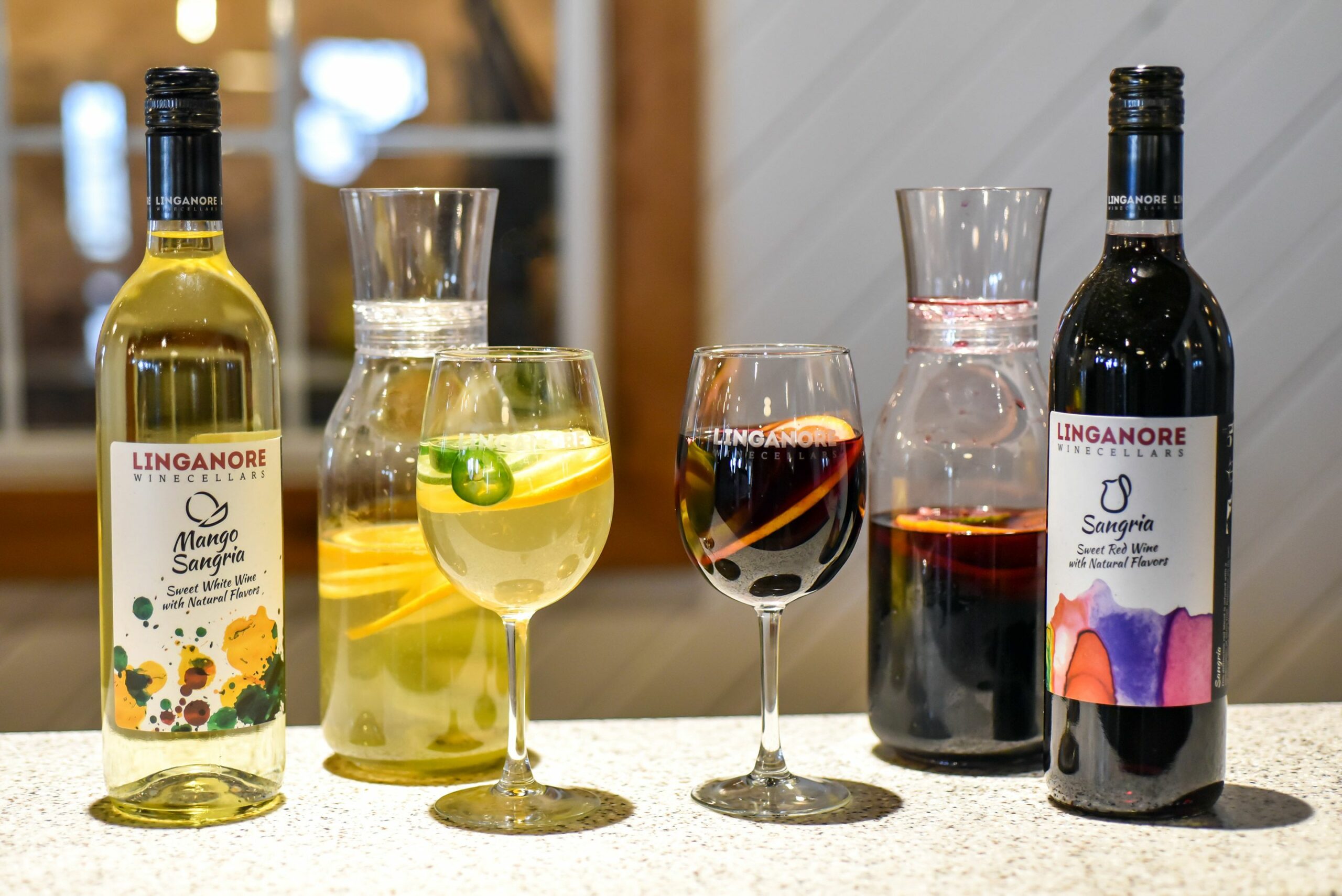 3. Sunshine and Wine
Finally, a shameless plug! With the purchase of the Sangria Bar Package, you will gain free use of our open-air pavilion! Typically, this space has a 55-degree cut-off, but that should not come into play during the summer, even in Maryland. The Sangria Hour also adds a full hour to your event, giving you and your partner some breathing room while you are out taking pictures post-ceremony.
In short, there are plenty of reasons to hold your wedding here during the summer. We hope to see you then! If you are interested in a tour of our venue or booking an event or wedding at Linganore, please email our director of private events, Mary Beth Davis, at marybeth@linganorewines.com.
---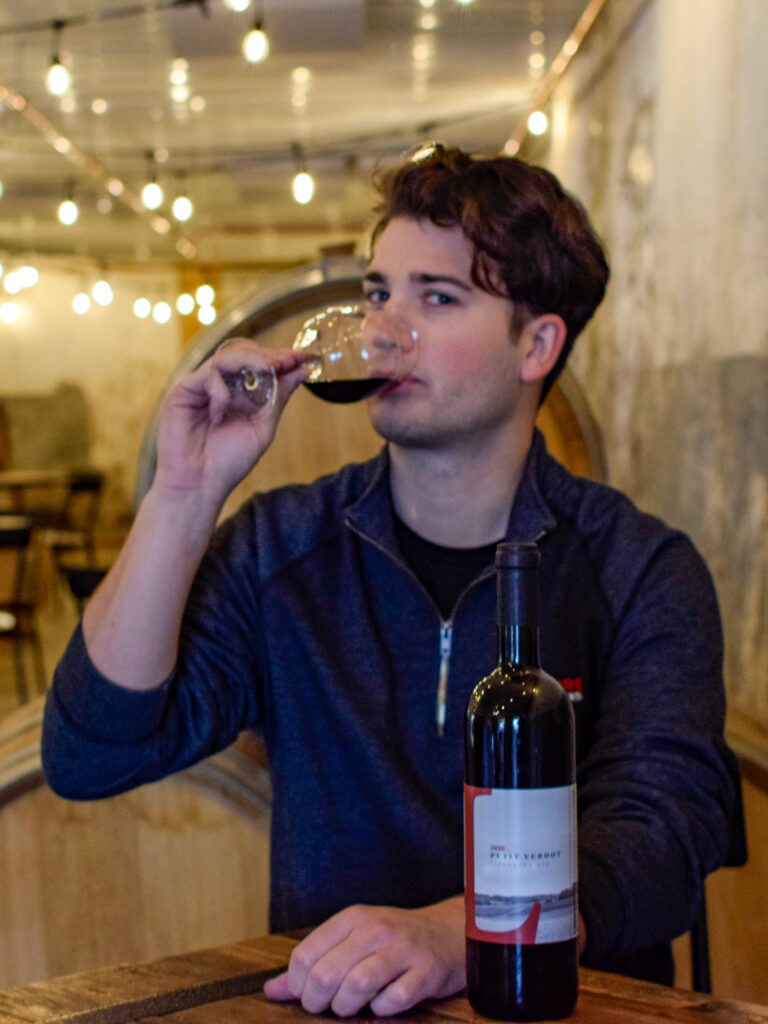 ABOUT CHRIS
Chris joined the Linganore Winecellars Private Event Team in 2022. He brings with him a wealth of knowledge and experience from another local winery. Chris is creative, personable, organized and is committed to interpreting the clients' vision of their event and turning it into reality. Calm and professional under pressure, he is an assertive individual who ensures each client's event is a success.

Tags: #mdwine, #wine, linganore, maryland wine