SUSTAINABILITY LEADERSHIP AWARD WINNER 2022
100% solar-powered.
---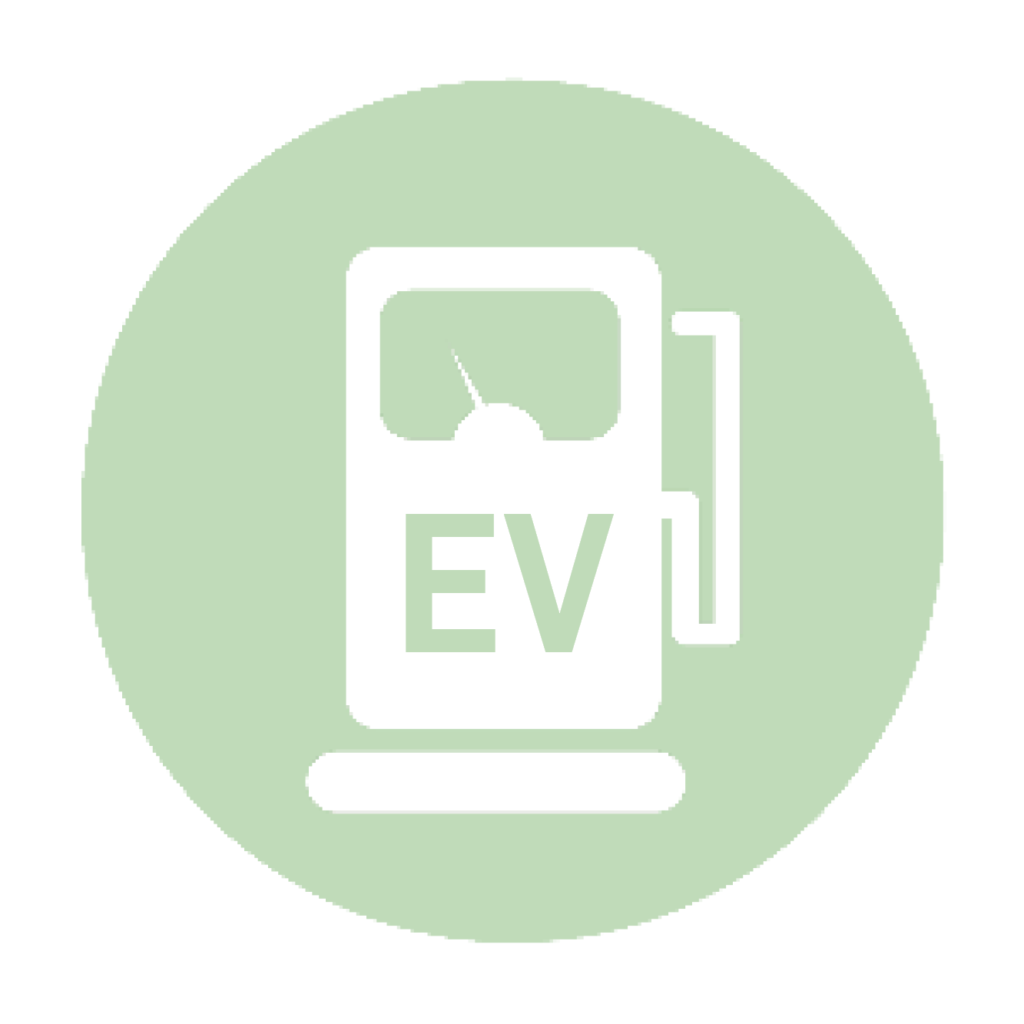 Electric Vehicle Charging Stations for Customers
All of our chargers are complimentary, at no cost to our visitors. The solar universal chargers are located at the south end of the main parking area. The Tesla chargers are located on the west side of our warehouse (grey) building, just beyond the solar chargers.
Click below to see a map of the charging station locations.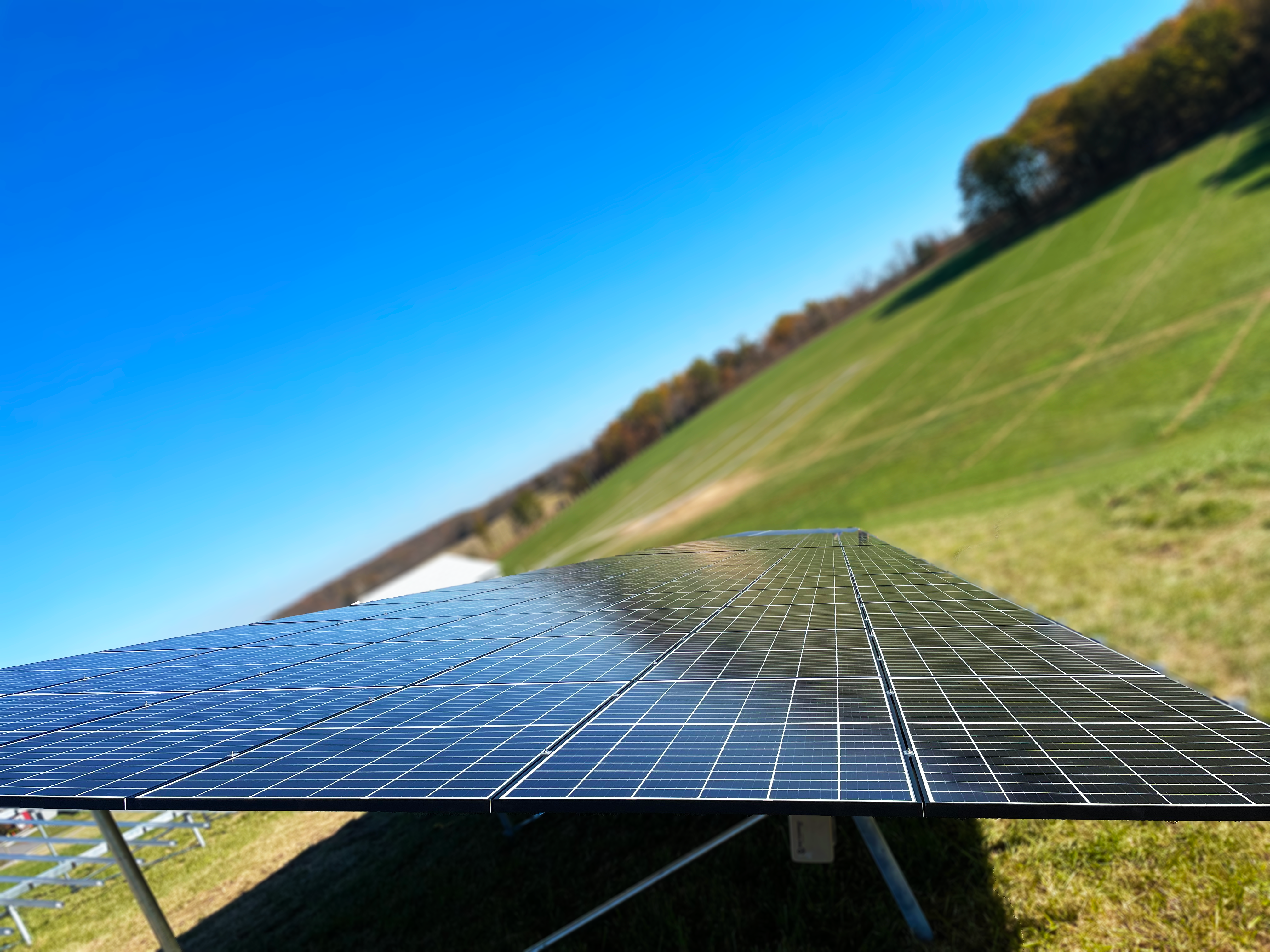 Management and Leadership
We use the following best practices: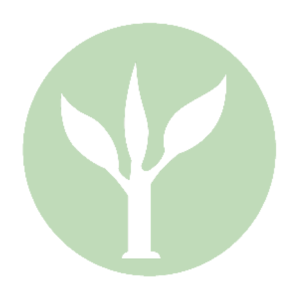 Environment Policy Statement
Environmental Team:
Our staff is knowledgeable of environmental impact and works to excel in our sustainability goals. We pride ourselves in the amount of recycling and renewables we do use and continue to encourage our staff to continue to accelerate any sustainability growth.
Set Annual Goals:
We have no formal process in place but because we live sustainability at the winery we are always on the lookout for what else we could do.
We have a purchasing policy to encourage the purchase of environmentally-friendly products and services
List of our environmentally friendly products and services:
We source the majority of what we use within the state, we use eco-friendly low weight glass bottles to save fuel, a low water use dishwasher, and try to use only reusable materials for service in our tasting room.
Environmental Restoration or Community Environmental Projects:
We host school groups in which our winemaker talks about the many environmental practices we support at the winery such as stream-side management and environmentally sound vineyard practices.
Waste Reduction
We use the following best management practices:
Have a plan in place to reduce property waste.
Track overall waste bills and established baseline data for quantity of wastes produced.
Kitchen and Prep / Dining / Catering / Meetings and Events / Campground Snack Bar
Compost food waste and other compostables.
Use effective food inventory control to minimize waste.
Purchase locally grown produce and other foods.
Restrooms
Use bulk soap dispensers in public restrooms.
Purchase recycled-content paper towels and toilet paper.
Registration / Office
Use electronic, paperless registration.
Use electronic correspondence and forms.
Purchase recycled paper with a high percentage of recycled content.
Make 2-sided copies / printed materials and avoid making extra copies.
Use recycled content paper for copies / printed materials.
Reuse scrap paper for notes.
Reuse or donate shipping and packing supplies (peanuts, bubble wrap, etc.).
Retail
Sell environmentally friendly products.
Sell sustainable, organic or local products.
Buildings And Grounds
Use green cleaning chemicals.
Dispense cleaning agents in bulk to reduce quantities used.
Purchase durable equipment and furniture.
Install carpet with sustainable or recycled content.
Use reused building materials or those from sustainable sources.
Use latex paints that are low or no-VOC.
Properly recycle and/or dispose of thinners and solvents – required by EPA regulations.
Perform preventative maintenance on all appliances, HVAC systems, plumbing and vehicles.
Use less toxic materials.
Use integrated pest management – IPM.
Minimize the use of pesticides, herbicides, fungicides and fertilizers in landscaping.
Train staff effectively to use agrochemicals correctly and in proper applications.
Use a nutrient management plan that minimizes the use of fertilizers.
Use natural fertilizers instead of synthetics.
Use composted production materials for fertilizer.
Our Innovative Ideas and Specifics in Waste Reduction
We save and collect bottles, corks, and vine prunnings for use in weddings and events for re-purposed uses in table decorations and other projects.
We try to re-purpose everything we can.
---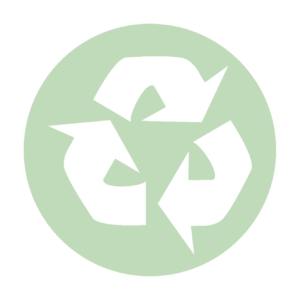 Recycle containers always available to customers and on grounds for wine festivals. We recycled 15+ tons of post consumer waste in 202.
We have clearly marked recycling bins or provide convenient drop off locations.
What We Recycle
Aluminum Cans
Batteries
Cardboard
Electronics equipment
Glass
Fluorescent Lamps
Newspaper
Office Paper
Packing Supplies
Pallets
Plastic
Printer and copy machine toner cartridges
Steel Cans
Other: Fruit pulp from presses & Cream of Tartar from aging tanks
Spent pulp is used in vineyards and for deer control. Glass, paper, cardboard, steel, aluminum are picked up by the recycle company.
Our Innovative Ideas And Specifics In Recycling
All our staff is trained to recycle everything possible. Recycle containers are always available to staff and customers. Since 2011 our bulk recycle container has been larger than our trash container.
---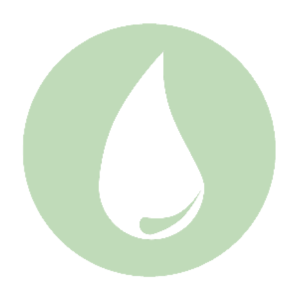 Have a plan in place to reduce property water usage.
Perform preventative maintenance to stop drips and leaks.
Offer water versus serving automatically.
Discourage water-based cleanup, ie. sweep first.
Use microfiber technology mops.
Use or installed the following devices:

Low flow restrictions on faucets and showerheads.
Aerators on faucets (0.5 GPM or less for lavatory and 2.2 GPM or less for kitchen faucets).
Low flow toilets (1.6 GPF or less).
An air-cooled versus a water-cooled ice-maker.
High-efficiency Energy-Star rated dishwashers.

Have an effective landscape management plan which utilizes:

Native species.
Drought-tolerant species.

Have an effective stormwater plan management including:

Maintain vegetative buffers around streams and ponds.
Collecting wash-down water and using it for irrigation.
Natural treatment of production wastewaters for irrigation uses.

Our Innovative Ideas and Specifics in Water Conservation and Efficiency:

Collection of water from bottling lines for use in vineyard applications.
---
We use the following best management practices:
Have a plan in place to reduce property energy usage.
Track overall energy bills and establish baseline energy usage.
Have had an energy audit to identify efficiency opportunities.
Lighting
Designed use of natural lighting.
Turn off lights in unoccupied rooms.
Use high efficiency compact fluorescent light bulbs in rooms, canned lighting or wherever possible.
Use high efficiency fluorescent ballasts and lamps – T-5's & T-8's.
Heating and Cooling
Have a high efficiency heating and air-conditioning HVAC system.
Regularly perform preventative maintenance on HVAC system.
Keep office doors and windows closed if HVAC system is on.
Have ENERGY STAR rated windows and doors.
Have installed additional insulation.
Energy Efficiency
Generate electricity from photovoltaic solar panels.
ENERGY STAR computers, appliances, office equipments etc.
Have thermal-rated windows and insulation.
Turn off all electrical items in unoccupied rooms when not in use or at the end of the day.
Purchase Green Power from utility.
EPA Green Power Partner.
Our Innovative Ideas and Specifics in Energy Conservation and Efficiency:

In February 2011 we went 100% wind power and since have installed a tracking solar unit and 2 EV chargers, and skylights in our processing room.
---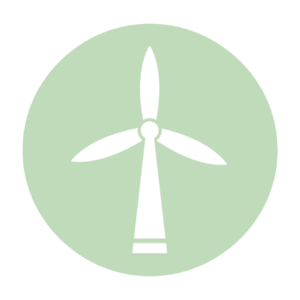 Transportation
We use the following best management practices:
Minimize the Commute of our Employees–
Employees can work from home when possible.
Addressing Efficient Business Travel–
Travel objectives are combined whenever possible to reduce fuel usage and time.
Increasing the Fuel Efficiency of our Fleet–
We encourage the use of high MPG and alternative fuel vehicles.
For guests:

Encourage energy efficient vehicle usage.
Provide electric charging stations.

Our innovative ideas to minimize the impact of Transportation:

Have worked over the years with local transportation companies to offer buses and limos which can transport groups to the winery instead of individual car use.
Green Events
We use the following best management practices:
Support event planners who want to hold green events.
Train all event planner staff on green event techniques.
Provide visible recycling at all green events.
Minimize the use of disposable food service items.
Use electronic registration, correspondence and forms.
Use double-sided printing and copying.
Use recycled content paper and soy based ink.
Activities we undertake to make our events green are:

We encourage all events to be as green as possible. We provide and insist on the proper separation of recyclable materials into their appropriate containers.

Our Innovative Ideas and Specifics regarding Green Events:

During our tours we teach about the recycling efforts we have been doing for the past 2 decades and encourage others to follow in our footsteps.
Green Building
Our building is LEED certified
Historic Property
Re-purposed a 200 year old barn into a tasting room and banquet facility.
Reused the barn siding for interior woodwork, changes 4000 watts of incandescent light to CFL.
High perform windows,installed Aircrete insulation.
Radiant floor heating, utilized below grade setting thermal mass for heating and cooling properties.
Sustainable Building Materials
Exterior of building is stained concrete fiberboard.
Insulation is foamed in place concrete, recycled old barn siding for interior woodwork.
Polished and stained concrete floors to reduce flooring material, installed radiant heat in floor.
Awards
2011 Maryland Green Business of the year award.
Measurable Results
100% Solar Powered Facility

since 2021, recycled approximately 72,000 lbs. of fruit pulp back into the vineyard as compost and deer control. In 2012 recycled over 15 tons of post consumer waste.