At The Winery

In Maryland
Wine, tastings and more can be purchased at any time during our hours of operation at the winery. For more information, email us at info@linganorewines.com or call 301-831-5889 during business hours.
---
Shipping Wine
Don't live in Maryland or don't have time to stop by the winery? You can still get our Maryland wines by having them shipped to your door!
If your state is not listed on our page or if you have any shipping questions, please email us at info@linganorewines.com or call us at 301-831-5889 Monday-Friday 10:00 am – 5:00 pm.
---
BUY LINGANORE MERCH ONLINE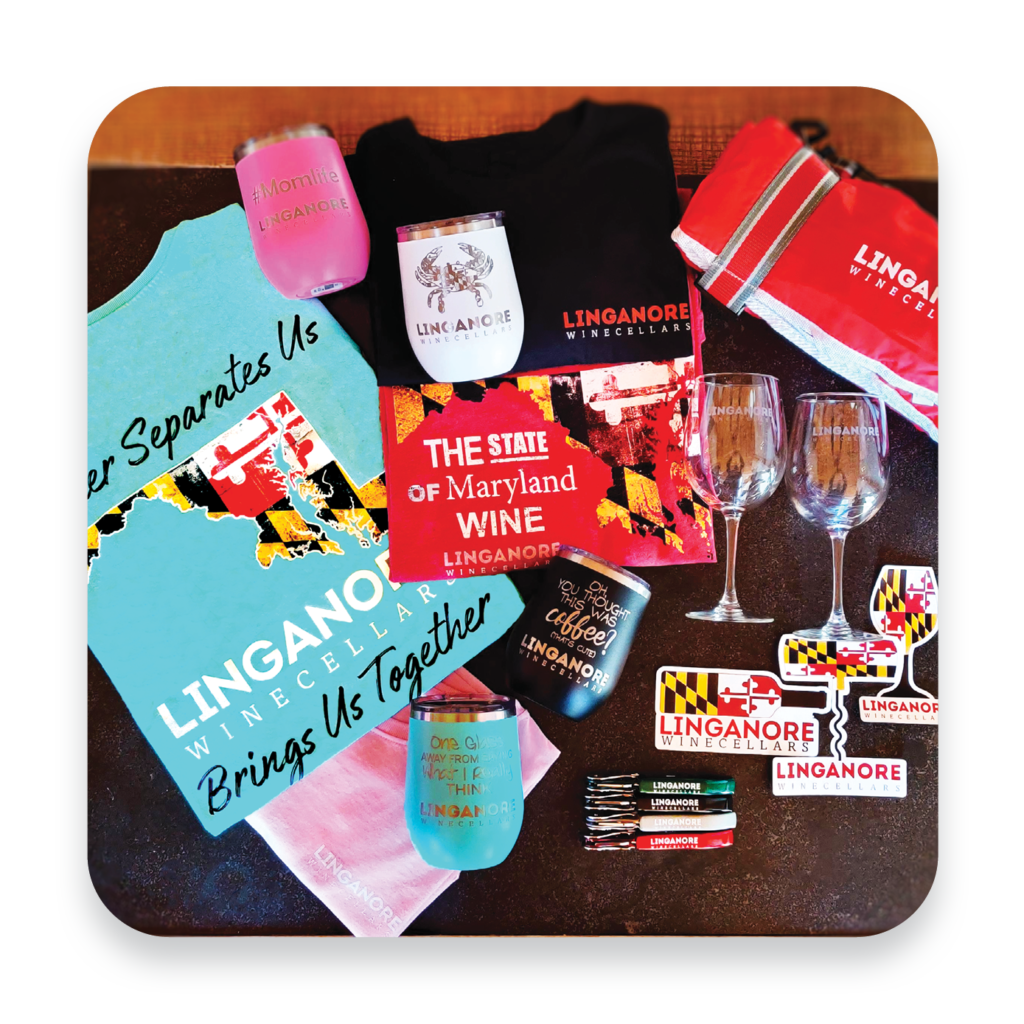 Can't make it to the winery right now? Not only can you purchase our wine online, but we've now added your favorite Linganore merchandise as well.
---
Retail Stores
Our wines are available at many stores across Maryland and Pennsylvania. Visit our Store-Finder page to find the store closest to you. Wish that your local store had our wine? Please email us with the name and location of the store and we will contact them.