Fact: great American wines aren't only on the West Coast.
James Suckling, one of today's leading wine critics, and his team of experts set out to prove that fact in a recent tasting and provided high ratings for two of Linganore Winecellars' wines in the process. Suckling and his team sampled and rated an astounding 800 wines from 14 different states, including Maryland and Virginia.
"The most important conclusion of our tasting," Suckling and contributing editor Stuart Pigott wrote, "is that dozens of outstanding wines are now available from just about every state and for every taste. And they deserve your attention."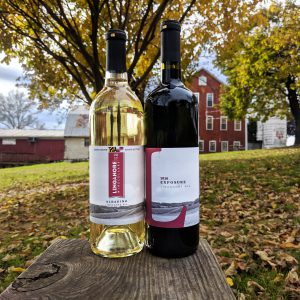 Holding the number 1 spot on the list for Maryland wines was Linganore Winecellars' 2017 Albariño. With a rating of 93 points, Suckling and team called it "a very attractive and elegant Albariño with plenty of white peaches and some flint. Sleek, racy and minerally with some real drive and concentration, this reinvents dry white wine in Maryland. Drink or hold."
They also gave Linganore's newly released 2016 Exposure 89 points and offered praises.
"There's a wealth of wood here. Very spicy and meaty barrel influence adds interest to the plum and mulberry aromas. The palate has medium body and fresh, lithe tannins. The oak is a little strident for now. A blend of 49 percent Cabernet Sauvignon, 34 percent Petit Verdot and 17 percent Cabernet Franc. Nice now, or you can give it time to let the wood settle."
While we at the winery are overjoyed to receive these high marks, we know it's not just about us. The more attention that can be brought to local wineries the better. We're just a small part of this new appreciation for local wines, and there are so many great wineries all over America who also need your love!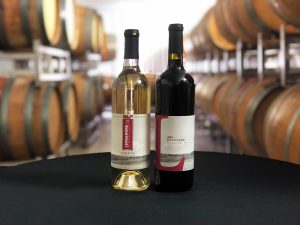 The final report on jamessuckling.com is called "American Wine Revolution," and it details how amazing wines are being made in the U.S., and why they're just now starting to be noticed. In the report, Pigott writes, "When the world thinks about American wine it's firmly located on the West Coast, but the truth is that wine is produced in all the states of the Union. Some older American readers will be unaware of this development, because years ago they tried local wines and rejected the entire category, because it was "weird juice" or even faulty. For younger drinkers right around Planet Wine the idea of American wine from places other than the states of California, Washington State and Oregon is entirely new – and exciting. It illustrates America's pioneering spirit as well as the trend for authentic food and gastronomic experiences from heirloom vegetables to craft beer. American wine is unique and now part of the American psyche for food and wine."
If you're looking for where you can try Albariño for yourself, you can always come to the winery and tasting room. We're open 7 days a week. You can also find Albariño in these liquor stores in Maryland:
Safeway – Olney
Frederick Wine House – Frederick
College Square – Westminster
Burtonsville DLC store (County Store) – Burtonsville
Downtown Rockville DLC – Rockville
Wine World – Abdingdon
About James Suckling – As former editor for Wine Spectator's European bureau, Suckling is CEO/Editor of JameSuckling.com, the wine media platform and events company with offices in Hong Kong and Bangkok. Since starting his career, Suckling estimates he has tasted close to 200,000 wines. This year he and his small team of tasters, including Australian Nick Stock in Melbourne, Brit Stuart Pigott in Berlin, and son Jack Suckling in Bangkok, tasted more than 16,000 wines.