Cooking with Wine Recipes to Try: Seventh Ragù
This is a classic Italian pasta dish that you can make in no time! Grab a bottle of our Seventh 2021, put on some music, and get cooking!
Ingredients
1lb Pappardelle pasta

4 tbsp Extra Virgin Olive Oil

1/2 c onion, chopped

1 tsp garlic, minced

Salt and pepper

8oz white mushrooms, sliced

3/4 c

Seventh

8oz Bella mushrooms, sliced
2 tsp crushed rosemary
2 tsp crushed thyme
1/2 tsp red pepper flakes
3 tbsp tomato paste
2 tbsp unsalted butter
2 tsp balsamic vinegar
Fresh parsley, chopped
Reggiano Parmigian
Directions
Add oil, onions and a pinch of  salt in a large skillet over medium heat. Let onions cook down until soft, not browned. Add minced garlic, cook for approximately 30 seconds more.

Add mushrooms, cook for two minutes and add a 1/2 teaspoon of  salt. Continue cooking until mushrooms become tender and the liquid evaporates. 

Meanwhile, bring a large pot of  water to a boil. Salt the water generously. Cook pasta until al dente. Before draining pasta, reserve a cup of  pasta water.

Add rosemary, thyme, red pepper flakes, vinegar, pinch of  chopped parsley and butter to mushrooms. Add Seventh and 1/3 cup of pasta water. Stir over medium heat until the mixture becomes saucy. Add pasta to the pan and toss gently. If it seems too dry add more pasta water. Season to taste.

Grate fresh Reggiano Parmigiano and sprinkle with fresh chopped parsley.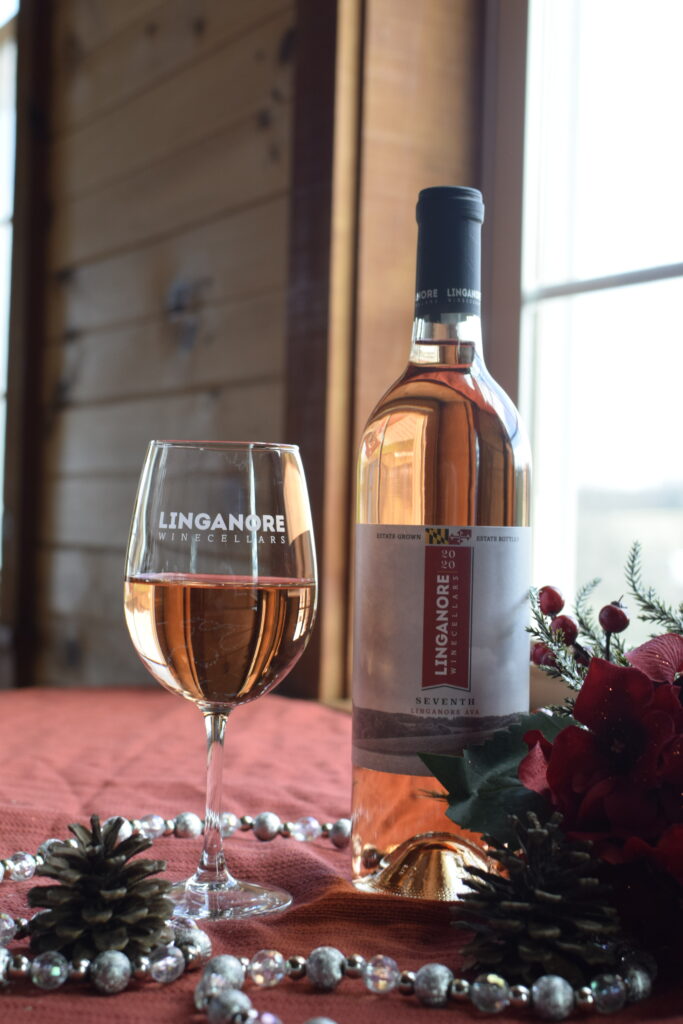 About Seventh
Our Seventh is reminiscent of a berry patch: fresh strawberries, ripe raspberries and hints of luscious blackberries. A subtle touch of sweetness perfectly complements the crisp acidity in this refreshing rosé.

Join our Wine Club to be the first to receive these exclusive wine recipes!

Tags: drink local, maryland wine, recipes, seventh