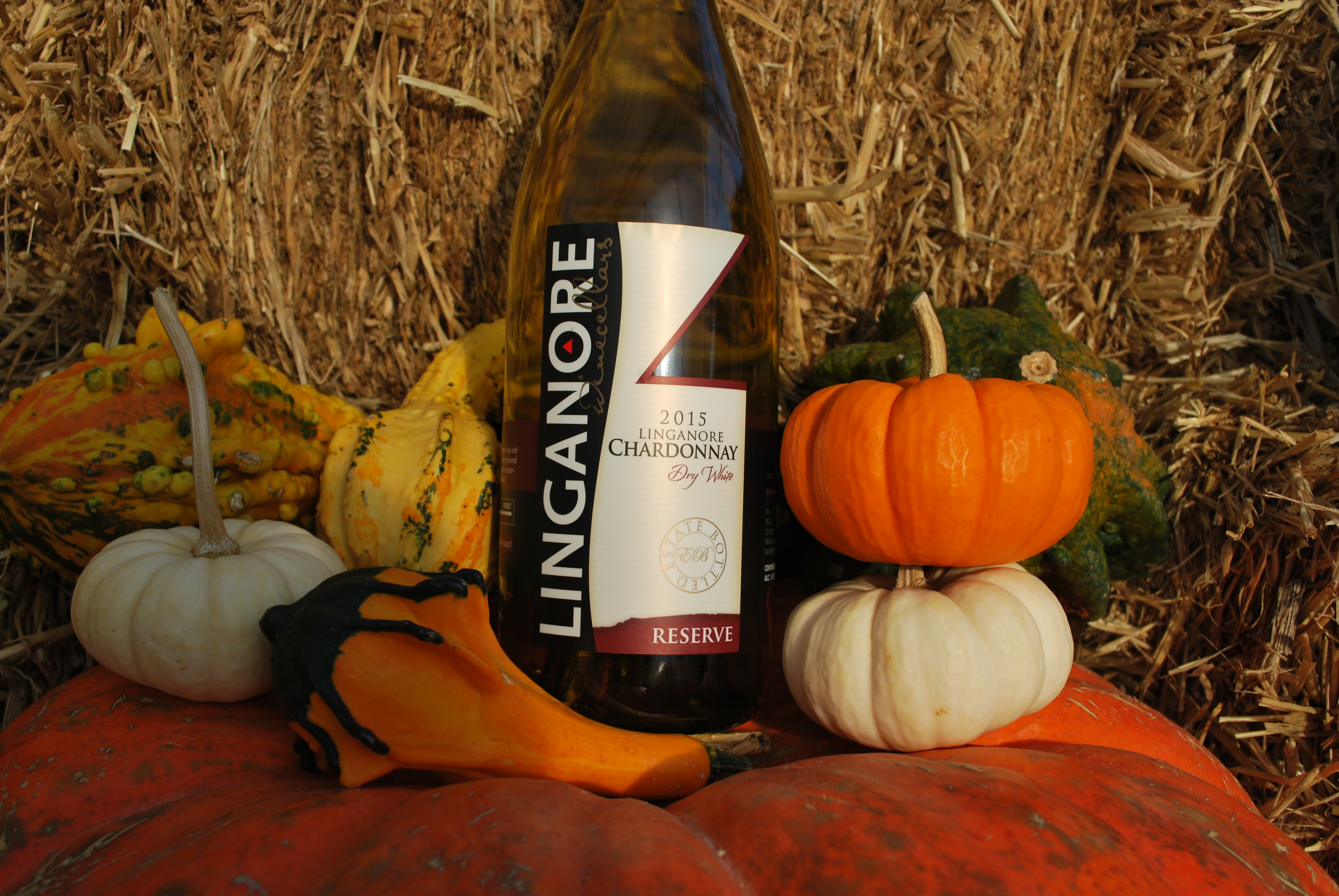 Thanksgiving is right around the corner and that means bringing out the best dishes and pairing them with your favorite wines. At our house, we all gather for snacks before the big meal and we chat about which bottle of wine to open first. Sure there are wine rules about what to drink when, where and with what dish, but rules are meant to be broken. Anthony, our head winemaker, always tells people to "drink what you like" and that "good wine is what you think is good wine." And we all truly believe that. So here are some of our picks for gathering with friends and family and giving thanks for all you have.
Do you like dry whites? Consider Chardonnay or Vignoles for your meal. These two whites are heavier in body so they stand up to a hearty meal.
Do you like dry reds? If you're having a traditional roast turkey, consider Rose'. Rose' has seen an explosion in popularity in the past few years and rightly so. The crisp acidity creates a perfect balance for the flavor explosion of the traditional meal.  If you're smoking a turkey or frying it, consider pairing it with Chambourcin or Red Skins. The depth of flavor in the turkey will stand up to a heartier wine.
Do you like sweeter wines? Consider Melody, an off-dry white, which has a complexity that will complement the entire meal. If you want to go sweeter, Skipjack is your best bet. Not only will the wine be great for dinner, it's a perfect match for pumpkin pie.
At any rate, it's all about what you like. Share the bountiful harvest of Maryland's favorite vineyard with those you're thankful to have. And thank you for being our customers!
No matter which wine you serve, we love this recipe for Succotash.
Succotash (6 servings)
4 strips of bacon, diced
4 green onions, chopped, greens and whites separated
1 red bell pepper, chopped
2 cups corn kernels
2 cups baby lima beans
Salt & pepper to taste
1 pint cherry tomatoes, halved
1/4 cup half & half
Directions:
Cook bacon in large pan over medium heat until brown and crispy. Remove and reserve.
Add the white parts of the green onion and bell pepper to the bacon fat and cook until vegetables soften, about 3 minutes. Stir in corn and lima beans. Cook another 4-5 minutes.
Turn heat to low and season with salt and pepper. Add half and half. Gently simmer until most of the liquid has evaporated and coats the vegetables, about 3 minutes. Stir in bacon, remainder of green onion and tomatoes.