Reflecting on our 40th Harvest
Harvest 2016
When they say growing grapes in the Mid-Atlantic can be challenging they really aren't kidding. The spring of 2016 started off slowly with the cold weather hanging around longer than normal. This delayed bud break but extended the chance of late spring frost damage. By May, the skies opened up and we thought of building an ark due to all the rain. That would have brought on massive disease pressure but our vineyard crew stayed on top of it and had everything under control by the time the rain shut off on June and July. Bloom came a little late in June but not so far off that it made us worried about ripening the late varieties. The maturing grapes coasted through ripening with almost perfect weather in August and September. Lush foliage combined with bright sunny days made for great sugar development. Add to that the cool nights which bring in complexity along with complex color maturation in the skins of the reds, we couldn't have been more relieved after such an iffy spring.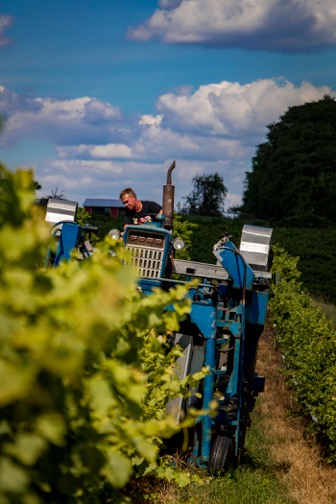 The Wine Team got to work in mid-August when the whites were harvested. Full of flavor and with some of the nicest aromas we have seen. Yields were way up across the board and fruit quality didn't suffer at all. Being on soils with high organic matter the white vineyards set more fruit at bloom. Selective bunch thinning and leaf pulling during the growing season exposed the hanging fruit to more sun and the resulting flavor and aroma development was fantastic! Way to go Vineyard Team! The Estate Chardonnay came in with flying colors! Great balance, great analysis, great vintage! We are making both Barrel Fermented (French and American Oak) along with Steel Chardonnay this year to give folks another option.  Our Vignoles had some of the highest sugars we have seen with this variety. Both of these varieties are now aging in barrels and tanks waiting for someone to taste them. Hooray!  The Cayuga, always a prolific producer, didn't disappoint at all again this year with some remarkable yields per acre and nice citrus flavors and aromas. Traminette and Melody exceeded our expectations for fruit quality again this vintage! We even made a wine from the secondary's off the Melody vineyard which were allowed to hang until after the first frost before harvest. This wine will be introduced late Winter or early Spring 2017 and will be named "Jack Frost" in honor of our Dad who passed away in 2012.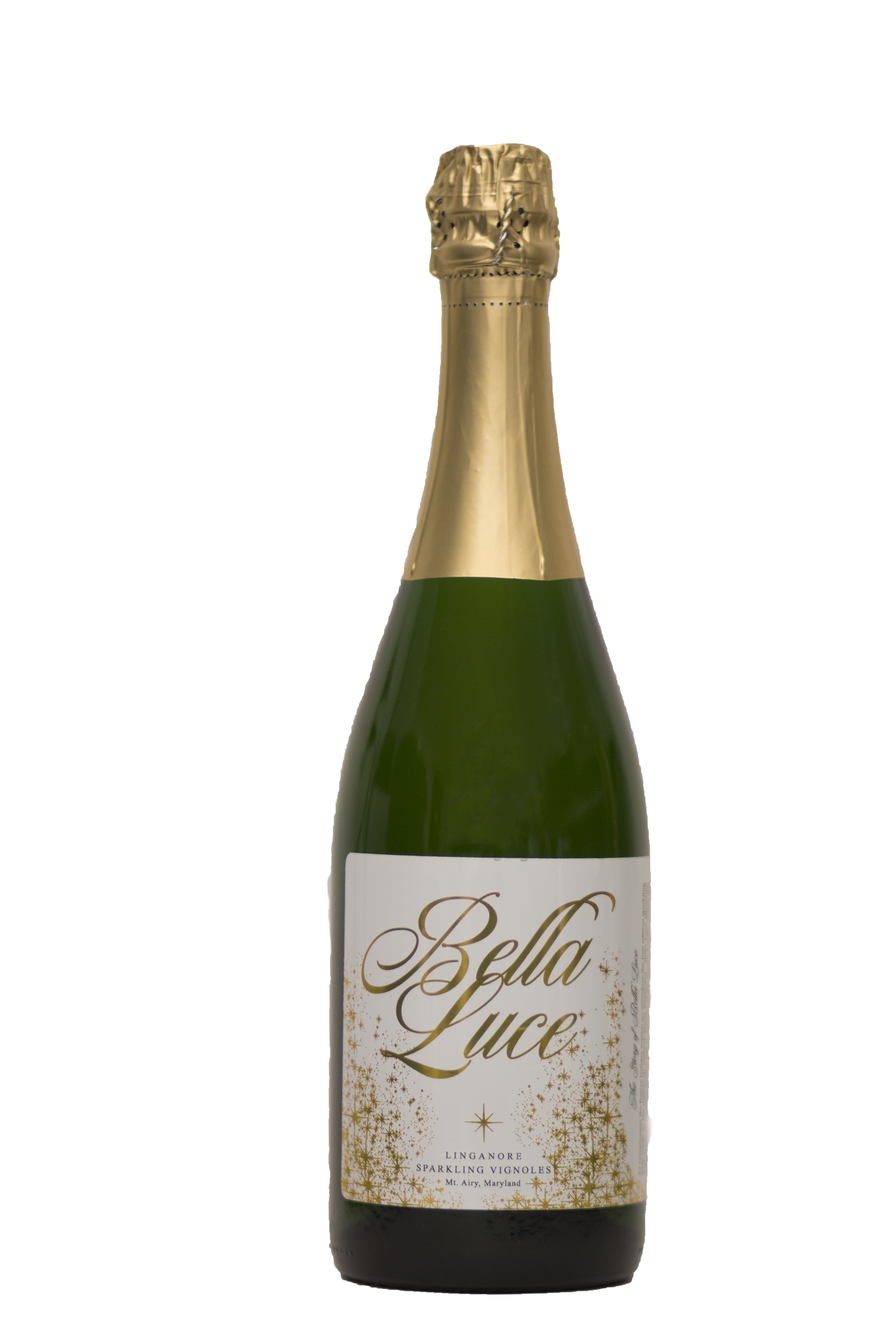 On another note we just introduced our first sparkling wine to commemorate our 40th anniversary! Named "Bella Luce" which translates from Italian to mean "Beautiful Light" named in honor of our Mom. This is a demi-sec (slightly sweet) white sparkling wine. We can't call it Champagne because we are not in France.
After the whites came the Red vintage. Harvest started with Chambourcin which we select harvested early for Rose' and later for red wine which came in full and rich with flavors of raspberry and ripe plums. Long warm days and cool night time temperatures worked there magic to produce dark color in the skins which gave us an almost inky juice color. That same quality came through in the Cabernet Sauvignon and the Cabernet Franc which yielded the darkest color we have ever had from these varieties. Along with color came deep earthy tones in flavors, deep rich minerality from the shallow soils that these plants are forced to grow in at the tops of the hills on our farm. Again crop thinning and leaf pulling was the key to fruit development this year with these varieties. The Petit Verdot, in its fourth leaf, and second harvest, came in as dark as last year and looks to be as good in quality as '15. Its aging in French Oak barrels as I write this. All the wines have been racked off their lees and are resting in barrels now for their long sleep prior to bottling in a year or two.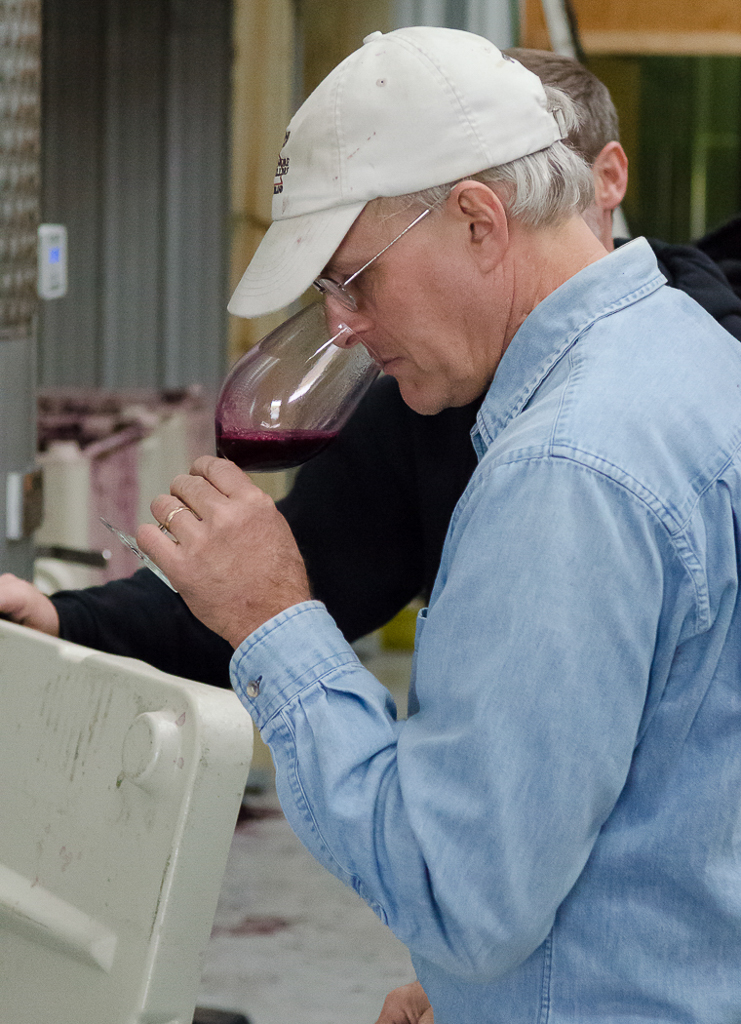 I can't wait for those folks who sign up for the barrel tasting in January when I get to introduce them to this new vintage! Even though these young wines to be sampled will not be for sale, this is the group who will be able to be the first to taste "2016 in a glass"! What a special treat. We only have a limited number of tickets for this tasting and they will go fast so sign up early or buy them as a Christmas present for your favorite wine lover. It will be a real treat to be the first to try the new wines in tanks and casks.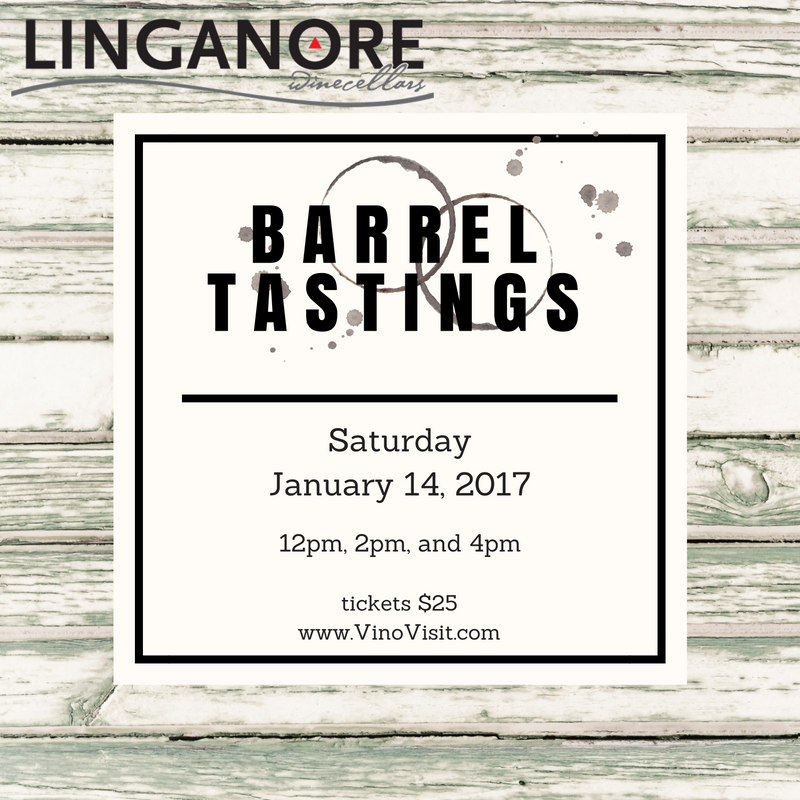 Our 40Th Vintage turned out wonderful and we would like to thank all our customers over the last 4 decades for their continued support of our crazy family endeavor and wish everyone the best for the Holidays and a healthy and prosperous New Year!
-Anthony