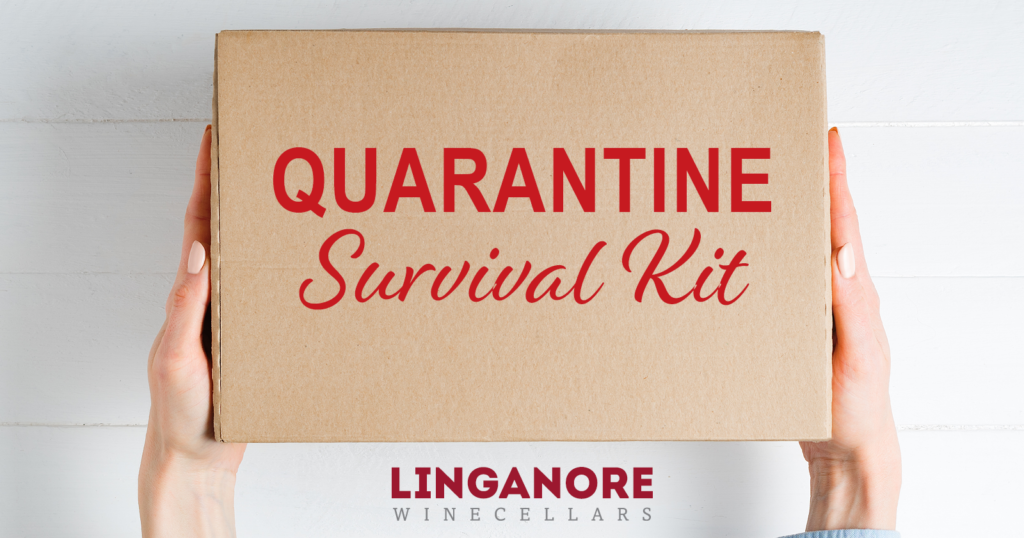 Socialization is a basic human necessity. Need fun ideas while staying-at-home? Below are some options that will be a hit!
ALL NEW VINEYARD TOUR & WINE TASTING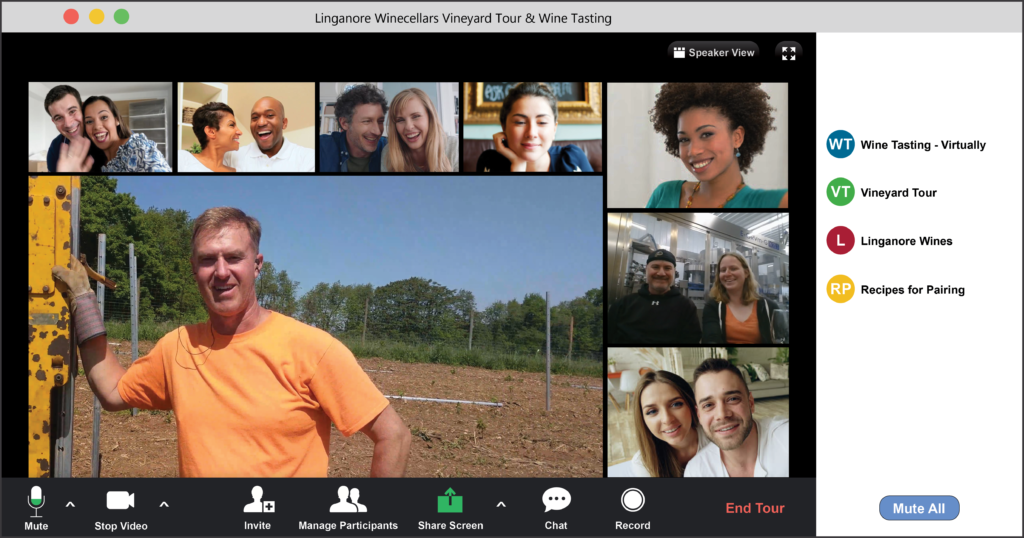 On May 30th from 5 – 6 pm, experience a vineyard tour, hosted by our vineyard manager, Eric Aellen and live wine tasting by our winemakers, Ray Mitcham and Melissa Aellen. Each tasting kit includes 3 preselected premium estate wines, our 2018 Chardonnay Reserve, 2017 Cabernet Franc and 2019 Seventh. We will also provide recipes for meals to pair with selected wines, and a code for the virtual tour and tasting, via Zoom. If you're in MD, PA, DC, FL, and MN you can order your kit below. If you're in another state you can call 301-831-5889, Mon-Fri from 10am to 5pm to place an order.
VIRTUAL WINE TASTINGS WITH THE WINEMAKERS
Join us on Friday for a live virtual wine tasting with Ray and Melissa, two of our winemakers! They'll be reviewing two different wines every week and answering your questions live on Facebook from 4-5 pm. Grab your own bottles and taste along with them! If you're having the bottles shipped, you'll have to order by the end of Tuesday to ensure they arrive on time to join in on the tasting! Order here.
These wines will be tasted in May:
May 8th: Exposure, White Raven
May 15th: Aperture 2017 and Retriever Red 2017
May 22nd: Bella Luce and Abisso 2017
SUPPORT SMALL BUSINESSES & SAVE 15% ON YOUR PURCHASE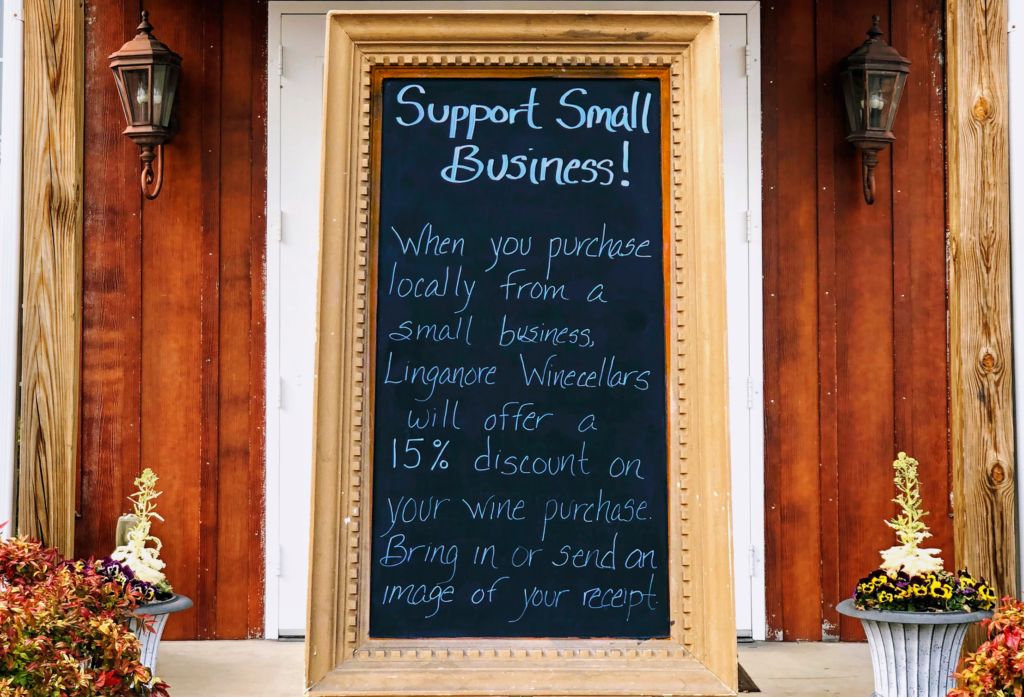 It's #WineDineMD week, and to kick things off we want to remind everyone that you can get 15% off your Linganore wine order when you show us a receipt from a local business, like a restaurant! Just bring in your receipt or send us a photo and we'll give you a discount code. Stay tuned for more #WineDineMD coming soon! To order your wine online, Order Here.
LOOKING FOR A COUPLE GIFT IDEAS FOR YOUR TASTINGS?
#MomLife Insulated Tumbler

The perfect gift for any mom, because she's awesome!                 1 two-sided mug.

Price: $21.79

Wine Tasting Kit for Two

   Everything you need for a at home tastings experience!

Price: $21.20
Linganore Winecellars is partnering with our local Troop to bring you a special one-of-a-kind pairing. Treat yourself to Linganore Wines paired with cookies! Each box of cookies comes with two wines selected by our winemakers to complement the delicious flavors inside. For more information and shipping to MD, DC, PA, FL, or MN: Order here. For all other states, please call 301-831-5889, Mon-Fri from 10 am to 5 pm to place an order. 
Now Offering Wine Club Trial Memberships
Want to know what the wine club is all about? Now you can get three bottles and the recipes that go along with them, without the yearly commitment. Select from our Dry, Blended, or Sweet clubs and give it a try! For more information and shipping to MD, DC, PA, FL, or MN: Order here. For all other states, please call 240-394-1836, Mon-Fri from 10 am to 5 pm to place an order.