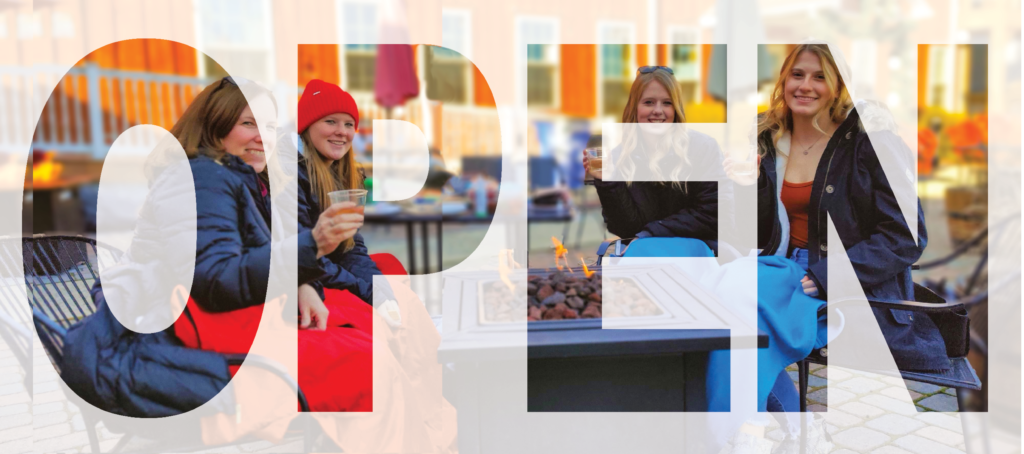 WE'RE OPEN 7 DAYS A WEEK
WINERY HOURS

Mon. – Thur. 10:00 AM TO 5:00 PM

Fri. 10:00 AM TO 5:00 PM

Sat. 10:00 PM TO 7:00 PM

Sun. 12:00 PM TO 5:00 PM

WINE TASTING HOURS

Mon. – Thur. 10 AM – 4 PM

Fri. 10 AM – 5 PM

Sat. 10 AM – 5 PM

Sun. 12 PM – 4 PM
CLOSED: New Year's Day, Easter Sunday, Thanksgiving, Christmas
ONE OF MARYLAND'S BEST KEPT SECRETS
| | | |
| --- | --- | --- |
| | Come out to the winery and rolling countryside to unwind and experience a relaxing and enjoyable day in a beautiful open setting where winemaking is a family affair. With Award-winning wines, a brewery, and 20 acres of outdoor public grounds, fire tables, and large indoor seating, there is plenty of room for social distancing. | |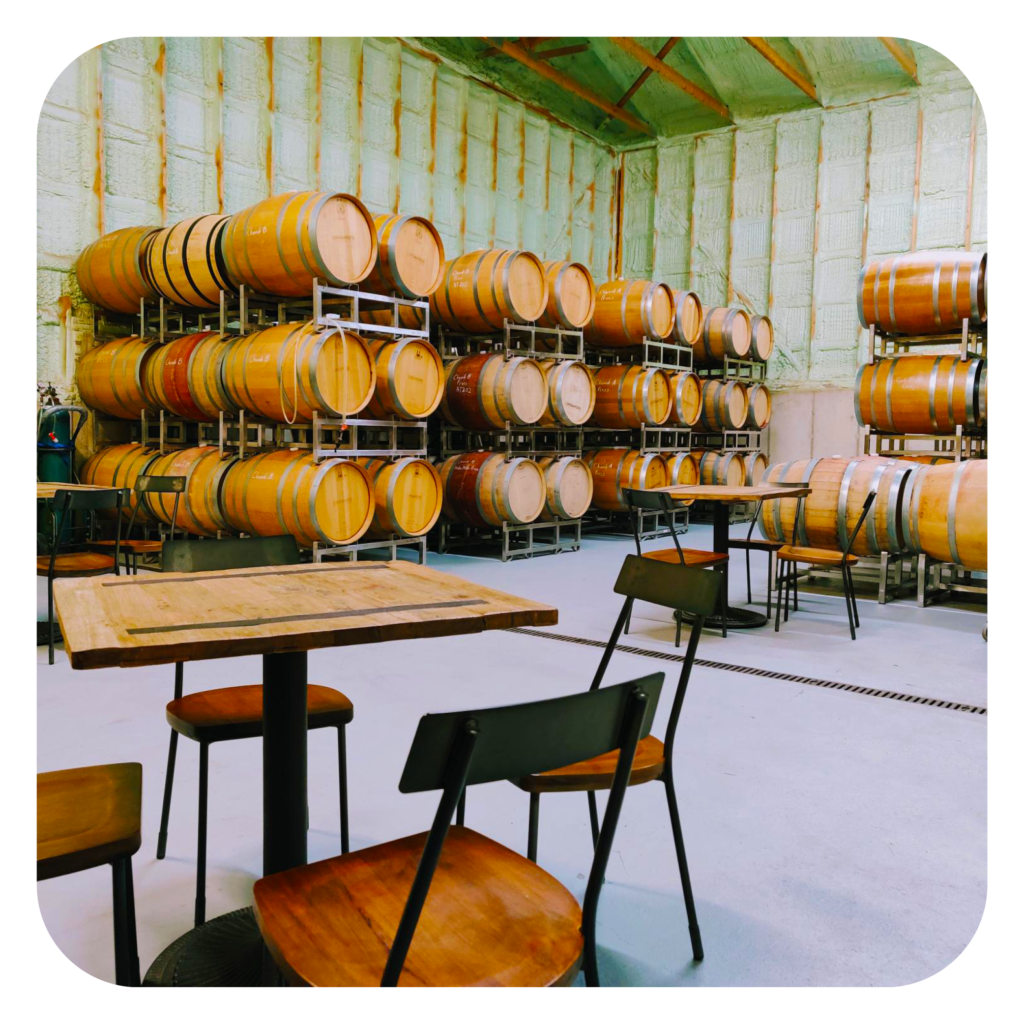 Engage in the complete Linganore experience with our Signature or Estate Tour and Tasting in our Cellar.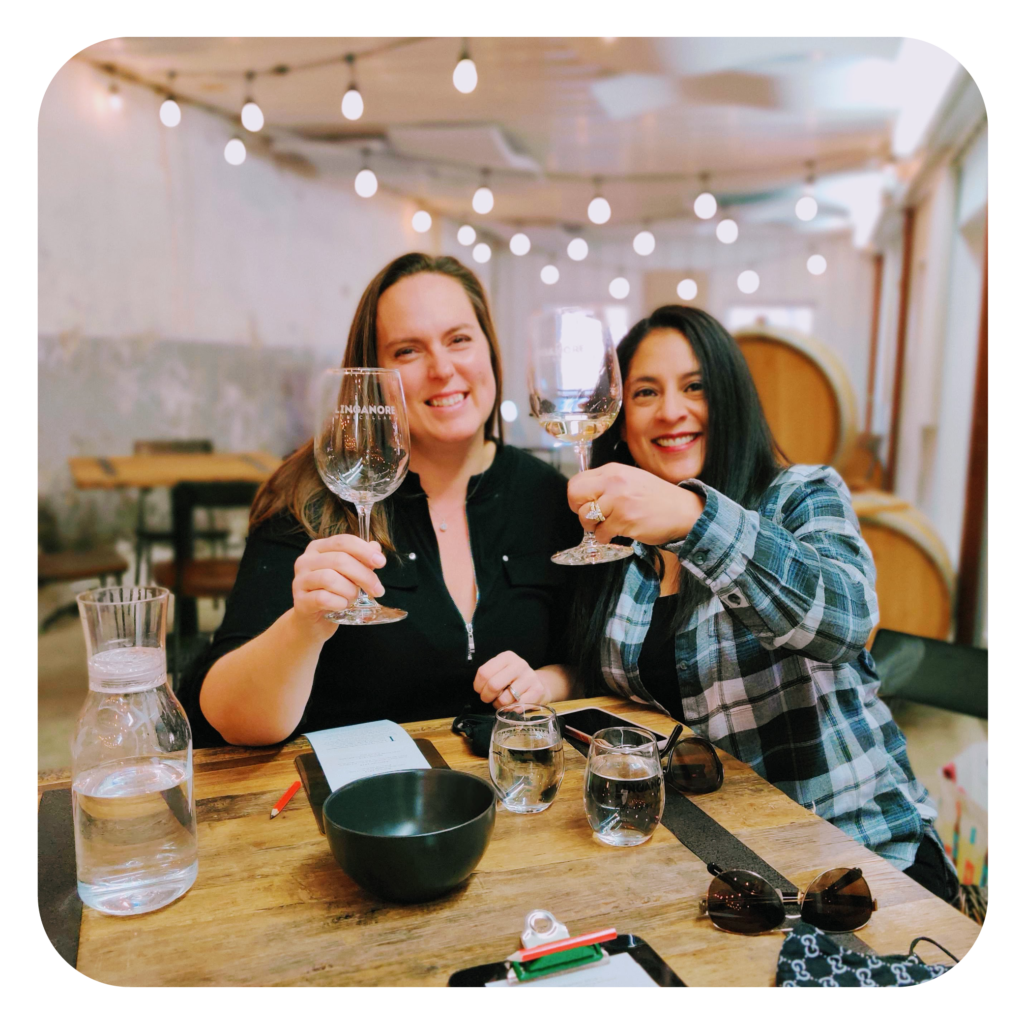 Enjoy a private, seated tasting in our Barrel Lounge for up to 4 people.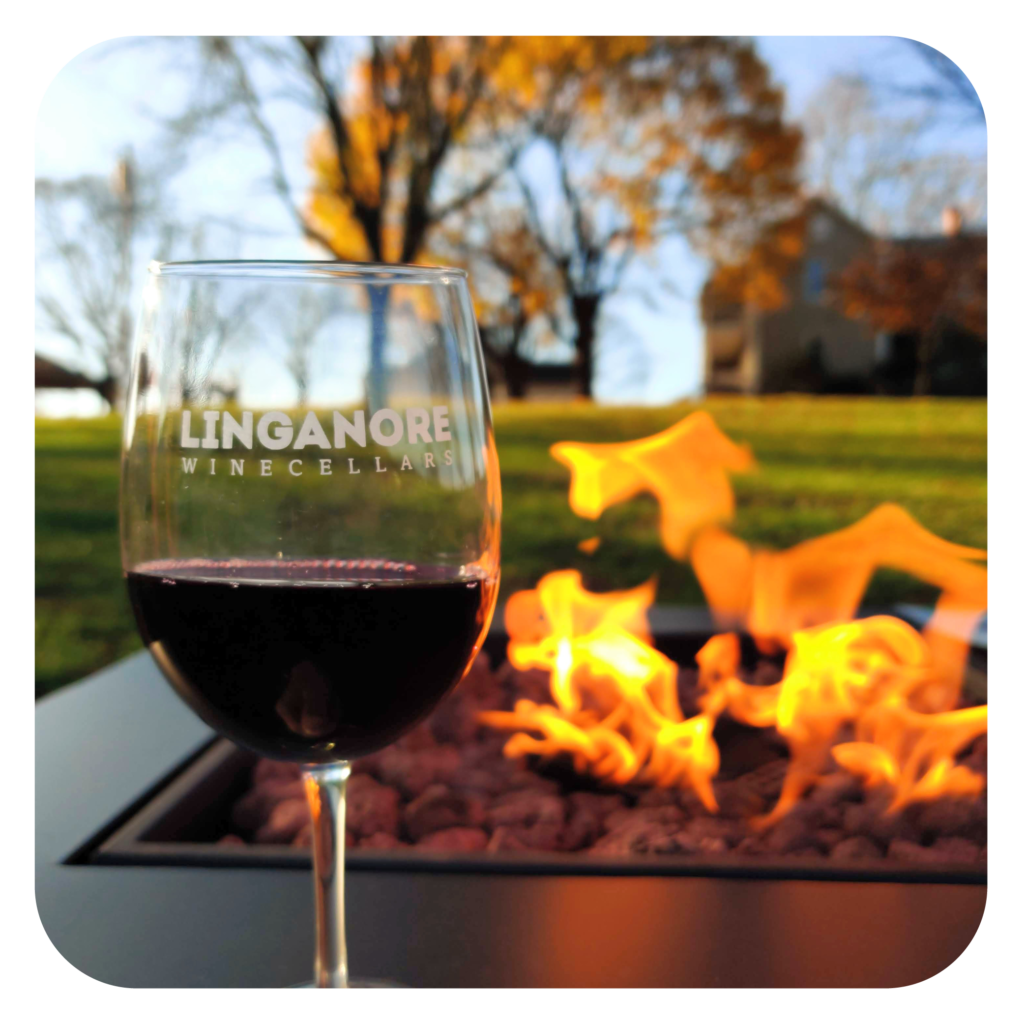 Prefer to be outdoor? Reserve a fire pit on our lawn and bring your own chairs to surround it, then sip on wine, listen to music and relax. Wine tasting not included in fire pit reservation.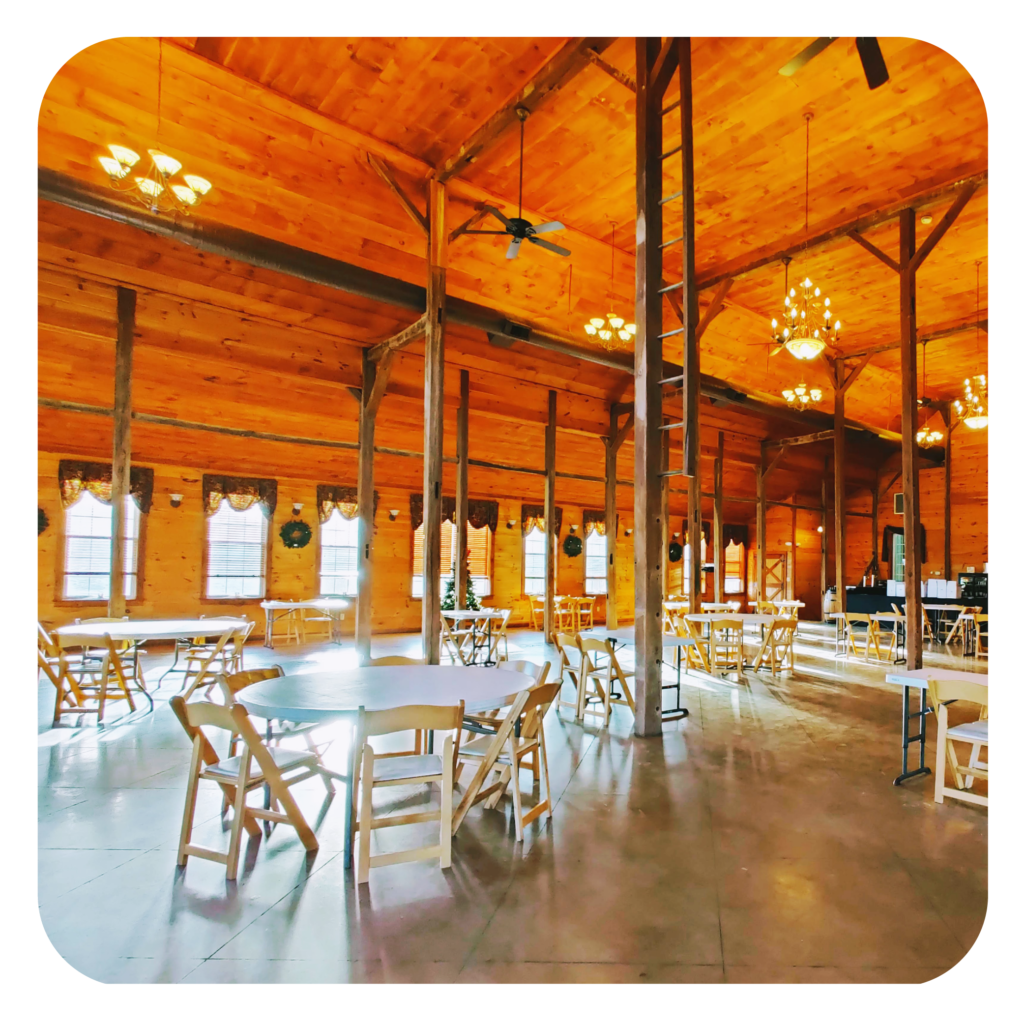 Large space for indoor seating in our Abisso Hall. Or enjoy our warmed, semi-enclosed pavilion outside of our Tasting room.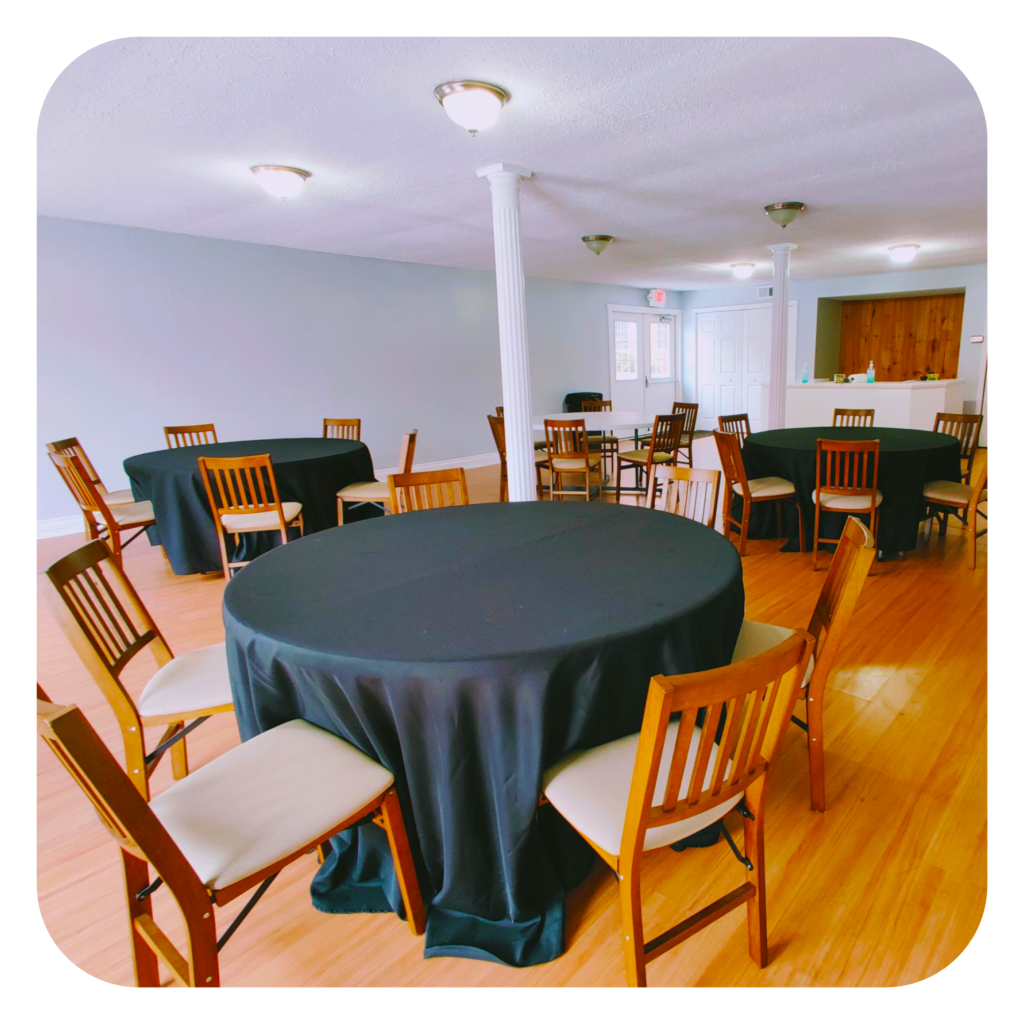 Indoor seating for small groups of 10 or less in our Bacioni Room.
WINE TASTINGS AND TOURS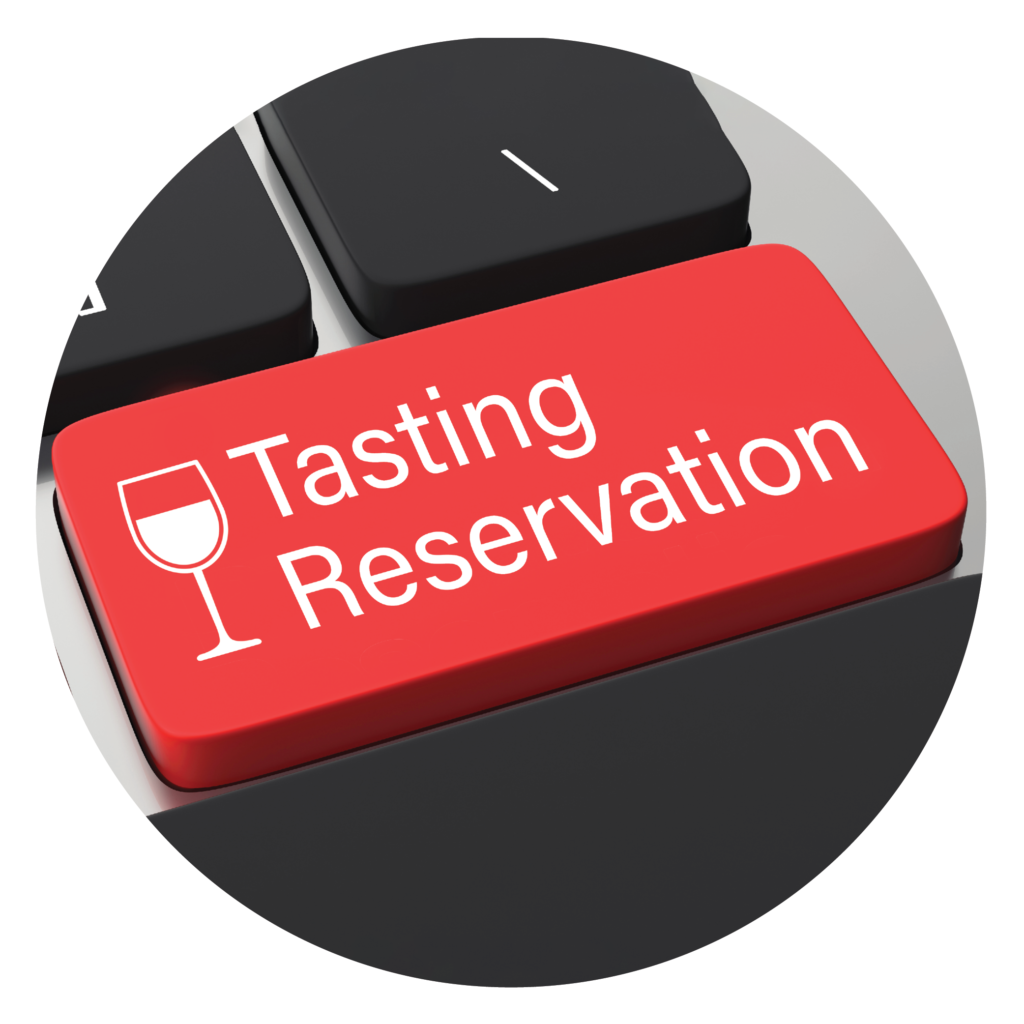 PRIVATE TASTING
Enjoy a private, seated tasting experience on our fire pit studded patio (weather permitting) or our barrel lounge overlooking our beautifully rustic tasting room. You will be treated to an informational guided tasting of 8 of our signature wines. Three different tastings are available to satiate every palate.
You may also add a cheese or charcuterie board as an option at checkout.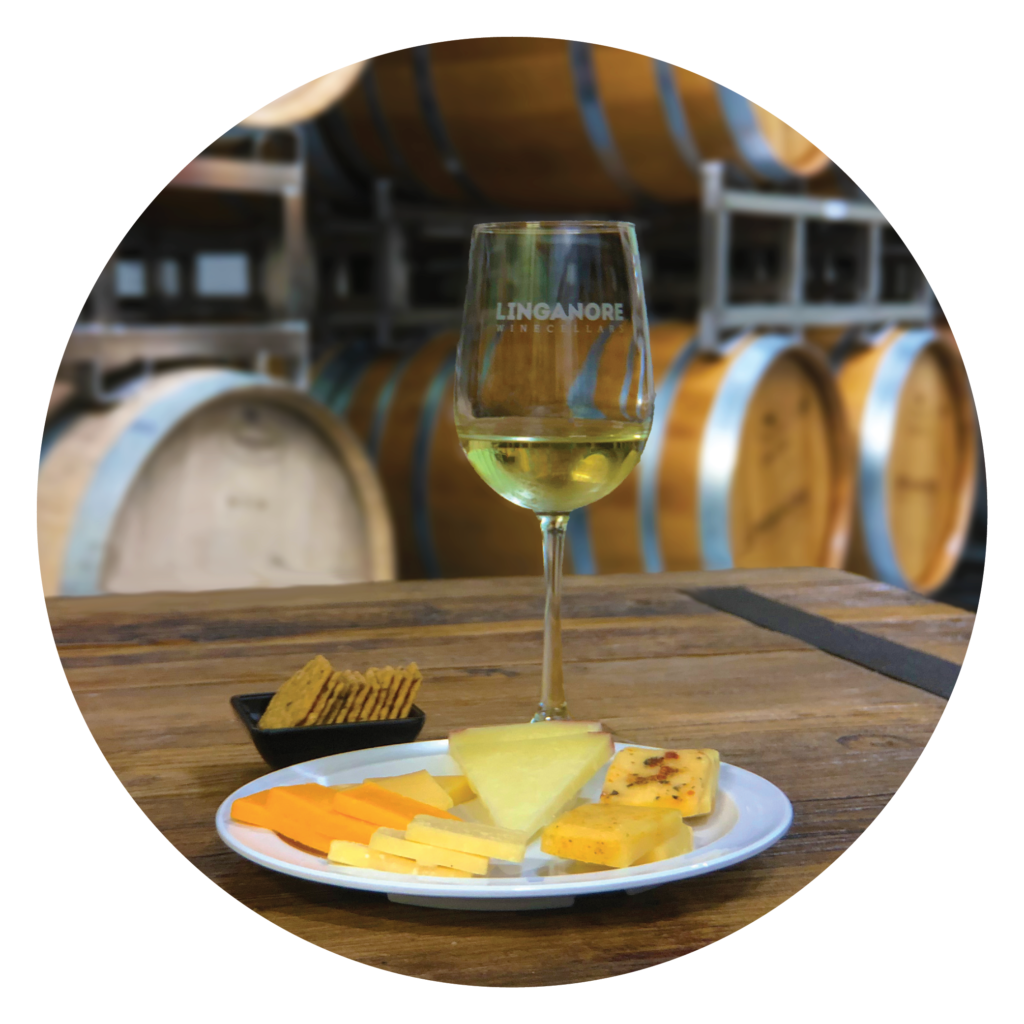 SIGNATURE TOUR & TASTING
Experience more of Linganore during the Signature Tour and Tasting! Join a small group on a guided tour of our state-of-the-art winery by one of our experienced wine educators, then sample a selection of our wines paired with a cheese board while seated in the cellar.
ESTATE TOUR & TASTING
Engage yourself in the complete Linganore experience with our Estate Tour and Tasting! Learn about winemaking and the Aellen family's passion throughout a private guided tour of our state-of-the-art winery. A tasting in the cellar, accompanied by a charcuterie board, will give you a diverse sample of both currently bottled and unreleased wines.
RESERVE FIRE PITS ON THE LAWN OR IN THE PAVILION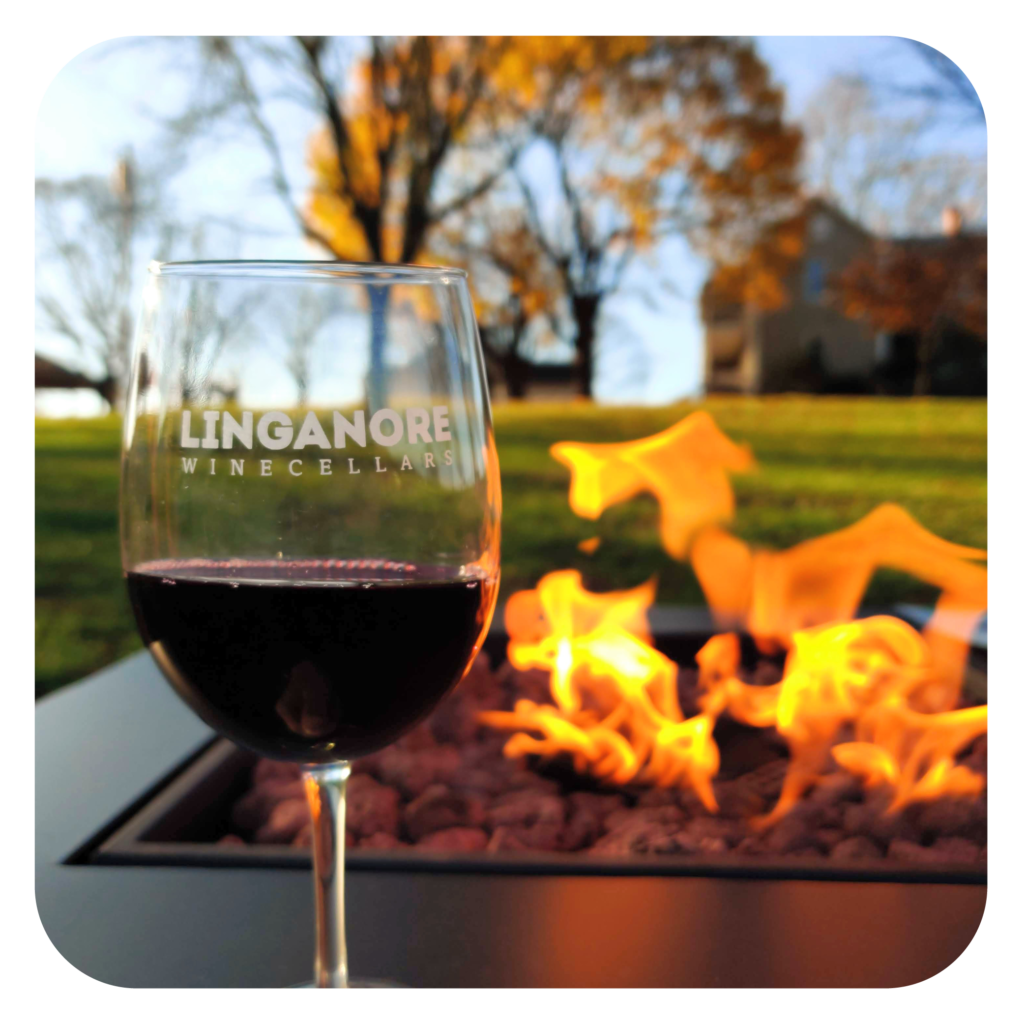 Don't let the chill in the air stop you from enjoying time with your family, friends, and your favorite Linganore wines! Reserve a fire pit on our lawn, or in our warmed semi-enclosed pavilion. Bring your own chairs to surround it, then sip on wine and relax. Fire pit reservations are for the entire day and include a full tank of propane installed and lit by our staff.
10 different spots are available each day across the lawn and location selection is on a first-come-first-served basis. Wine Tastings are not included in a fire pit reservation. No tents are allowed above the fire pits and they may not be used to warm food (i.e. marshmallows, hot dogs, etc.)
Hot Air Balloon Rides on Valentine's Weekend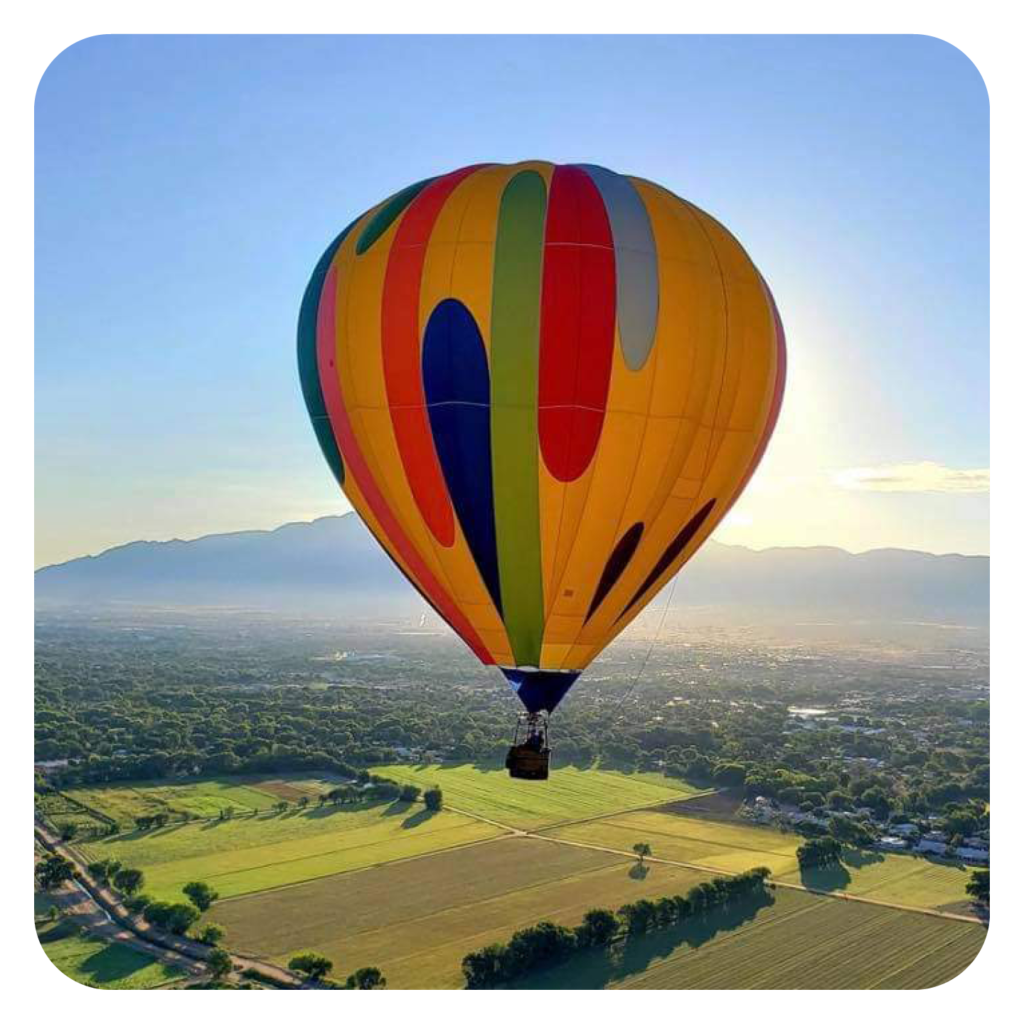 Treat your special someone to a fun day at the winery with balloon flights and tethered rides. To book a flight, visit www.liftinspiritsva.com
Flights are available:
2/13 Sat 11 am – 4 pm tethered rides
2/14 Sun 11am – 1pm tethered rides
WEEKENDS AT THE WINERY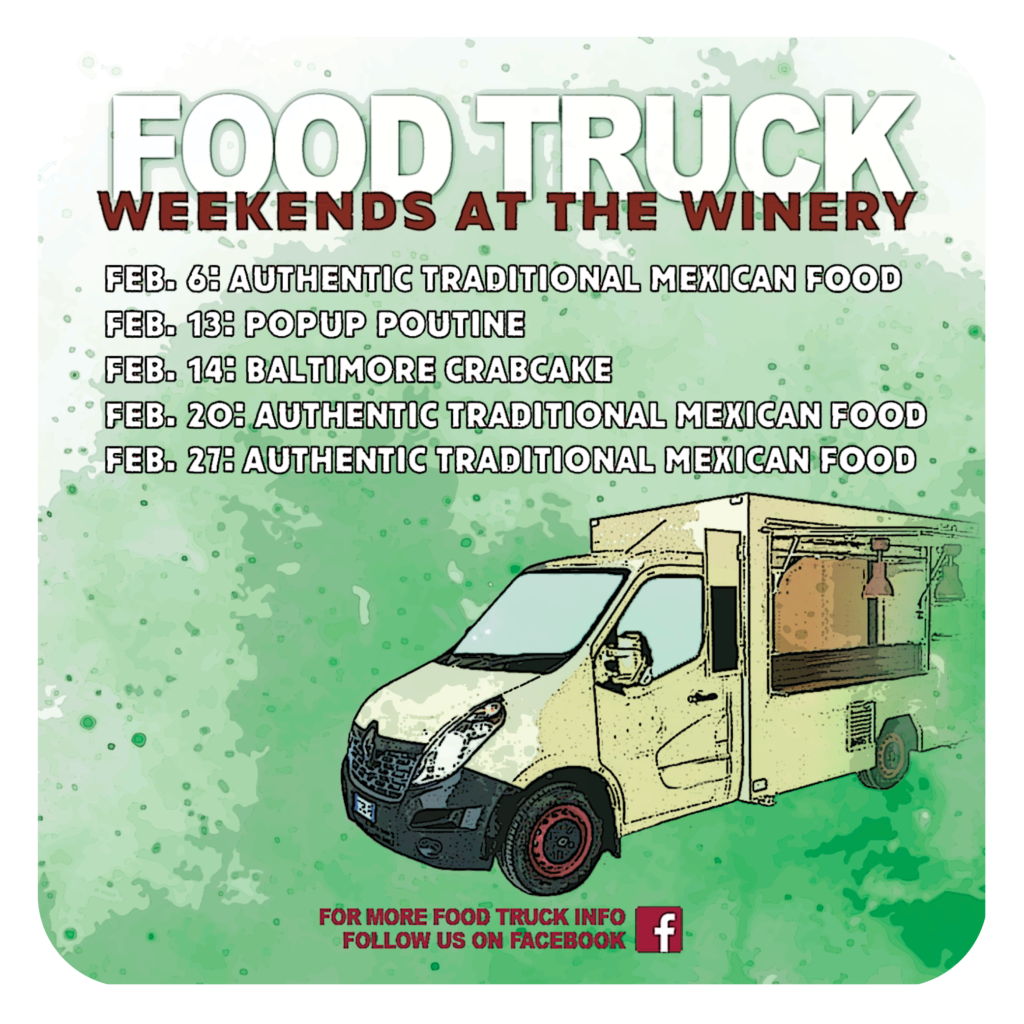 Linganore Winecellars presents 'Food Truck Weekends At The Winery' in our Abisso Hall on Saturdays. Come out to relax each week. 'Food Truck Weekends at the Winery' is FREE, no tickets required. Check our Facebook page for more information.
WE PROVIDE PICKUP AND DELIVERY SERVICES
VINO VINO TO GO
DELIVERY VINO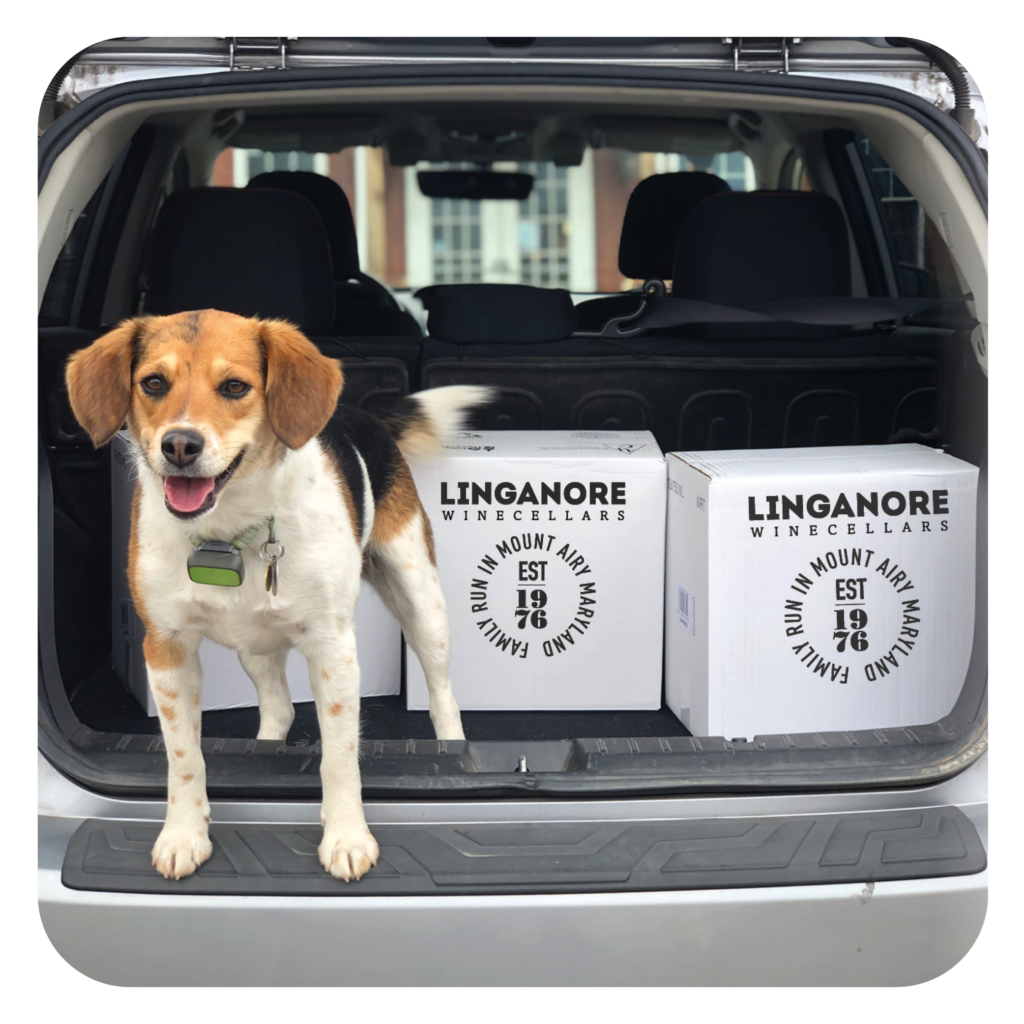 Get your vino to-go by ordering online and picking up at the winery the same day. No need to come inside, just give us a call when you arrive and we'll bring your wine out to your car. Order online and select "pickup at the winery in Mt. Airy."
Or you can get delivery if you don't want to get out of your comfy clothes! Delivery is available within a 15 mile radius. Delivery fee applies. No minimum. Call the winery for more details 301-831-6889.
ORDERING OUR WINE ONLINE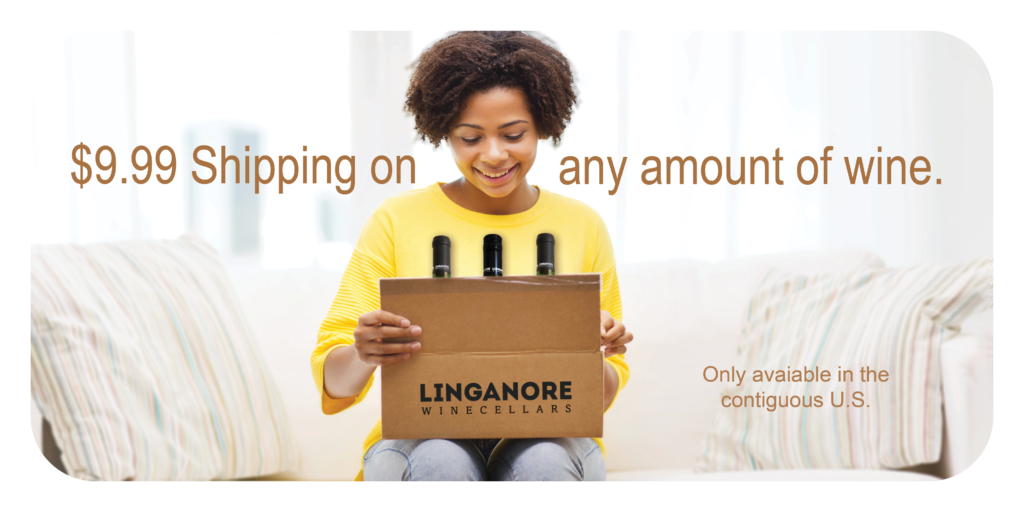 Don't live in Maryland or don't have time to stop by the store? You can still get our Maryland wines by having them shipped to your door! If you live in one of the states listed below, you can place an

order online

.

*Only available in the Contiguous United States
LINGANORE HAS ELECTRIC VEHICLE CHARGERS
All of our chargers are complimentary, at no cost to our visitors. The solar universal chargers are located at the south end of the main parking area. The Tesla chargers are located on the west side of our warehouse (grey) building, just beyond the solar chargers.
JOIN OUR WINE CLUB
The Linganore Wine Club celebrates our legacy of making award-winning Maryland Wine since 1976. Club membership allows you to enjoy your favorite wines throughout the year. Whether you're treating yourself to a membership or giving one as a gift, the Linganore Wine Club will give you access to some of the finest wines, events, and experiences!
GET LINGANORE MERCH ONLINE
Can't make it to the winery right now? Not only can you purchase our wine online, but we've now added your favorite Linganore merchandise as well.
THE GIFT OF WINE
Let your gift recipient choose the wine of their choice with a personalized Virtual Gift Certificate. Linganore Winecellars offers a variety of wine to appeal to every palate. We also offer discounted shipping on all wines.
For in-store gift cards, please call the winery at 301-831-5889.
*Gift Certificates are for online use. Gift Cards are for use at the winery.
RECIPES MADE WITH LINGANORE WINES

Visit our Recipes Page for some sweet & savory family favorites made with Linganore wines. From ribs to pasta, milkshakes and more, there's a delicious recipe waiting for you.