Love Persists
This pandemic has changed how weddings are unfolding this year. Normally at this time of year, I'd be doing the happy work of wedding operations. Now, my workday consists of the logistics of postponements and helping newlyweds work through the tribulations and anxiety that the pandemic has created for them. Nevertheless, there are some very cool upsides for me, even in our current situation. Despite being in a new and challenging territory, my work feels very meaningful.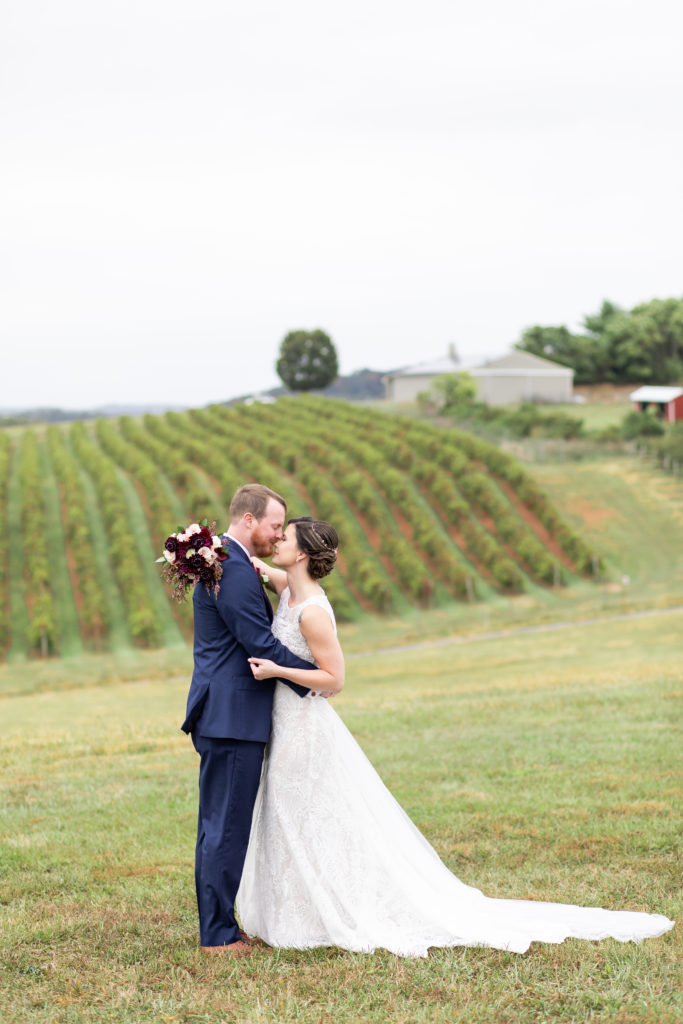 Using my skills, experience, and resources to help our clients feel good, especially now. But the best thing about this new normal is love. That sounds odd, doesn't it? With weddings postponed and so much social distancing, love shouldn't look as glorious and pervasive as it once did. But, remarkably, it does. We recently added new elopement packages to our list of services. Some of our couples will be eloping, on our property, in advance of their postponed event date. And I'm in love with the idea of it.
Years ago, elopements used to be about the impulsiveness of love. Images of young lovers climbing out of windows, in defiance of parents, come to mind. The elopements we are hosting now are about the persistence of love. The absolute impatience of that thing that happens between two people when they are fully and unabashedly in love. They elope because, sometimes, love can't wait.
Our property is the perfect place to elope. The views are breathtaking and serene, with gently rolling hills and perfect rows of vines. I think that the vines are a metaphor for all that love is. From the first bud break in the spring, the vines begin to reach out for each other, weaving their tendrils together and supporting their shared pursuit of the sunshine. It's amazing to watch, day by day, as they turn the faces of their leaves up to the sun, still clinging to each other in a passionate attempt to grow fuller and stronger, together and, ultimately, produce something substantial, meaningful, and sweet. Nature's gift of wine is a result of the incredible love story of the vines. When I sip wine, I'm reminded of our clients and humbled by the sheer determination of their love stories.
Our company and our wines were founded on a love story. Jack and Lucille were the first generation of Linganore winemakers. Married in 1951, they began making wine together as newlyweds, equipped with knowledge handed down from their Sicilian and Swiss ancestors. Like the vines on our property, they clung to each other through the best of seasons and the worst. And along the way they created the very best things in life—happiness, a family, and wine!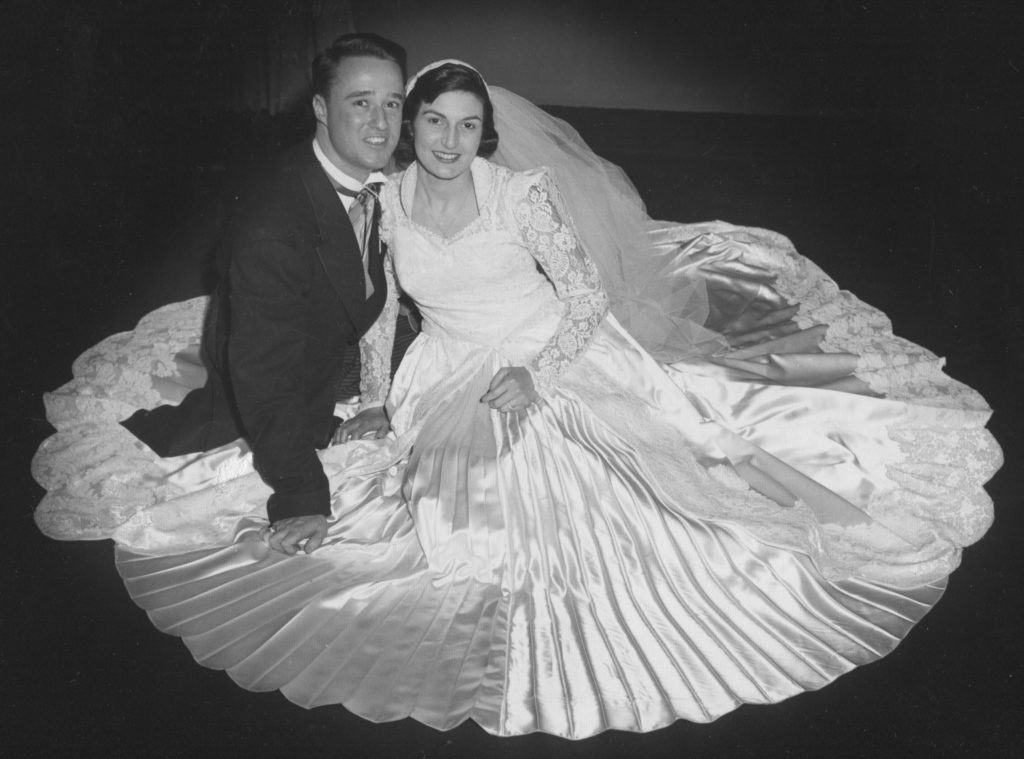 "I often think that the couples who marry here, do it under the watchful eye of the vines and Jack and Lucille's love."
The magic and resilience of their love story resonate in every corner of our property. I often think that the couples who marry here, do it under the watchful eye of the vines and Jack and Lucille's love. I can't think of a better foundation for a marriage. And despite the pandemic, weddings are still being planned and elopements are still happening here. Because love persists at Linganore Winecellars.
To see real love stories at Linganore Winecellars, follow @WeddingsatLinganore on Instagram and Facebook.
For more information on elopement services, click here.