Linganore Winecellars Welcomes Home Third Generation Winemaker
Jan 9, 2017 Mount Airy, Maryland- Linganore Winecellars announces the addition of its third-generation winemaker, Melissa Aellen, to its wine making team.   Following in the footsteps of her father, Anthony Aellen, and grandfather, Jack Aellen, Melissa is excited to work side by side with her family in carrying on the legacy that began in the early 1970's.  Melissa graduated from Cornell University in 2013 with a degree in Viticulture and Enology.  During her time at Cornell and after graduation, Melissa gained experience at several different wineries, including those in Indiana, Illinois, New York, Oregon, California, and New Zealand. She brings with her a wealth of knowledge in all aspects of wine making, from growing and harvesting grapes to the production and marketing of wine.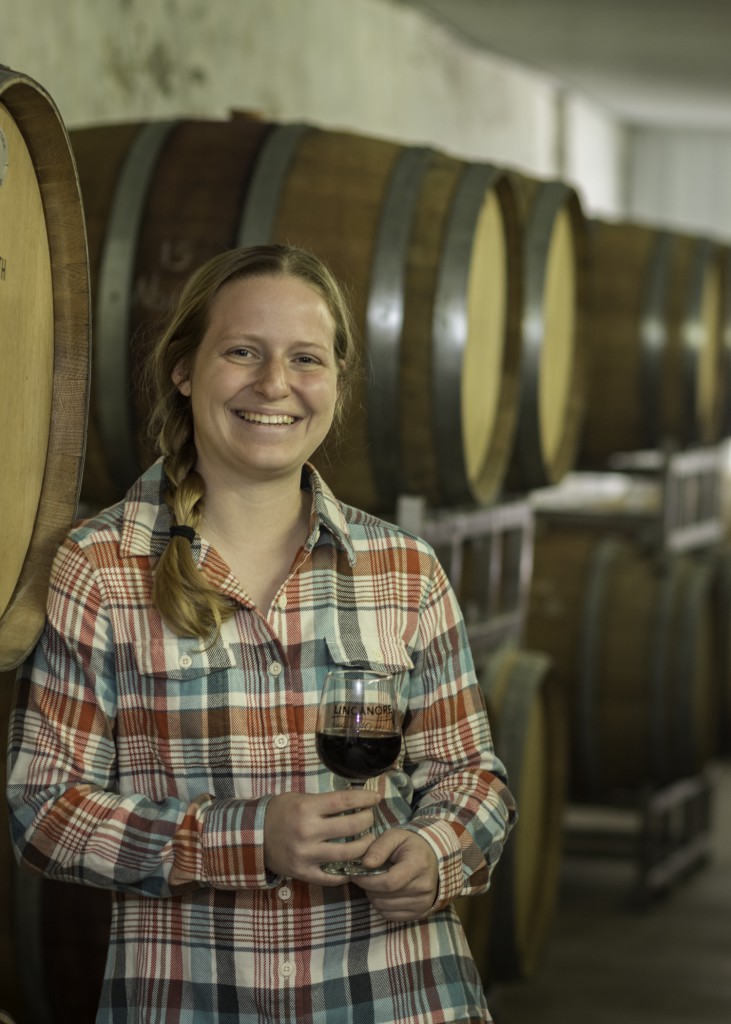 "Growing up to be a winemaker with my father was a dream I had as a kid," Melissa Aellen says. "I'm thrilled it became a reality."
Located outside of Mt. Airy, Maryland, Linganore Winecellars is the largest winery in Maryland and one of the oldest on the East Coast.  Known for its hand crafted and estate bottled wines, they are excited about continuing the dream Jack Aellen and his wife, Lucille, had in 1976 when they started the winery.  In 1984, Anthony took over the wine making from Jack, and he cannot wait to see the success that his daughter has at Linganore. "We are extremely proud to have Melissa coming on board," Aellen states. Originally started with hand crank equipment donated from Lucille's Sicilian father, Vittorio, and inspiration from Jack's German-Swiss heritage, Melissa carries on a multigenerational tradition of winemaking excellence.