Late Harvest Wines
Bringing a bottle of world-class wine to fruition requires a wealth of knowledge and experience. Some of that knowledge can be taught, but much of it is intuitive. It takes a custom blend of skill and instinct to elevate the craft of winemaking to an art and it is precisely this combination that has ushered our own family-owned and operated vineyard and winery to the forefront of the industry.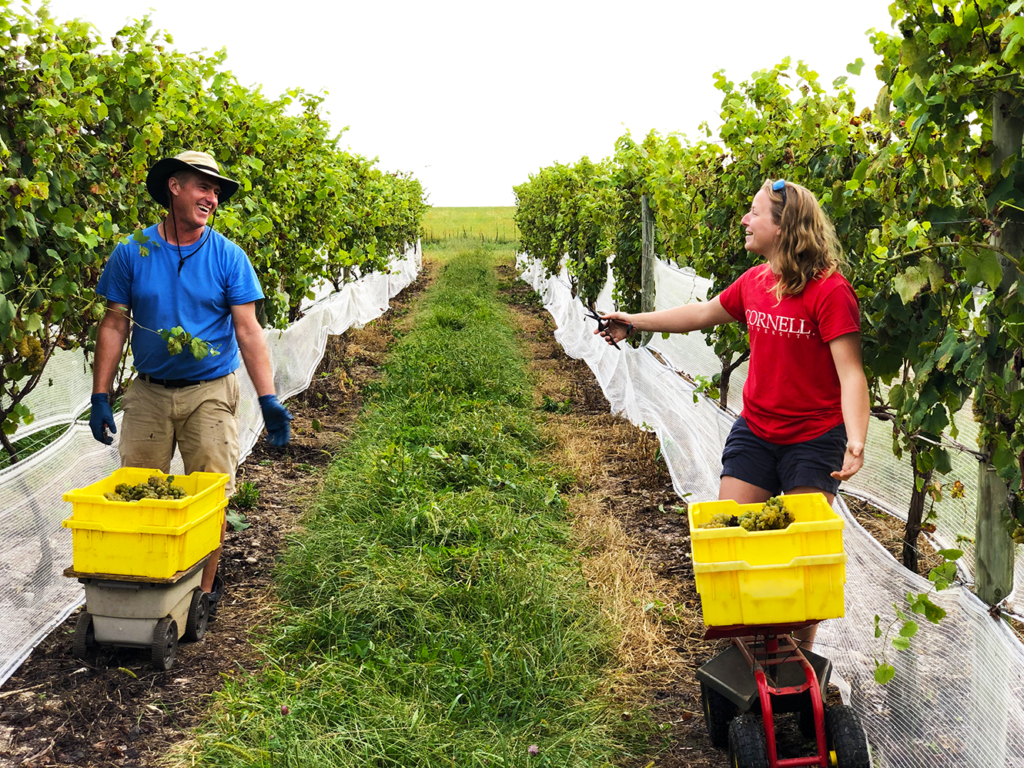 Where It Began
Nestled on 230 acres of rolling countryside outside of New Market, Maryland, Linganore Winecellars was founded by Jack and Lucille Aellen in 1972. Inspired by Jack's German-Swiss heritage, and using hand crank equipment from Lucille's Sicilian father, the couple built their fledgling business on a foundation of traditional wine-making knowledge, curiosity, trust in each other, and a keen sense of intuition. In addition to employing tried-and-true, time-tested techniques, Jack's intuition led him to plant new grape varieties from an innovative grape breeding program at Cornell University in the early 1980s. This daring mix of the proven and the experimental is one example of the approach that has helped pave the way for the production of Linganore Winecellars' splendid variety of more than 30 wines, ranging from stylish white and red dinner wines, to sophisticated semi-sweet grape, fruit and honey, along with sparkling and late harvest wines.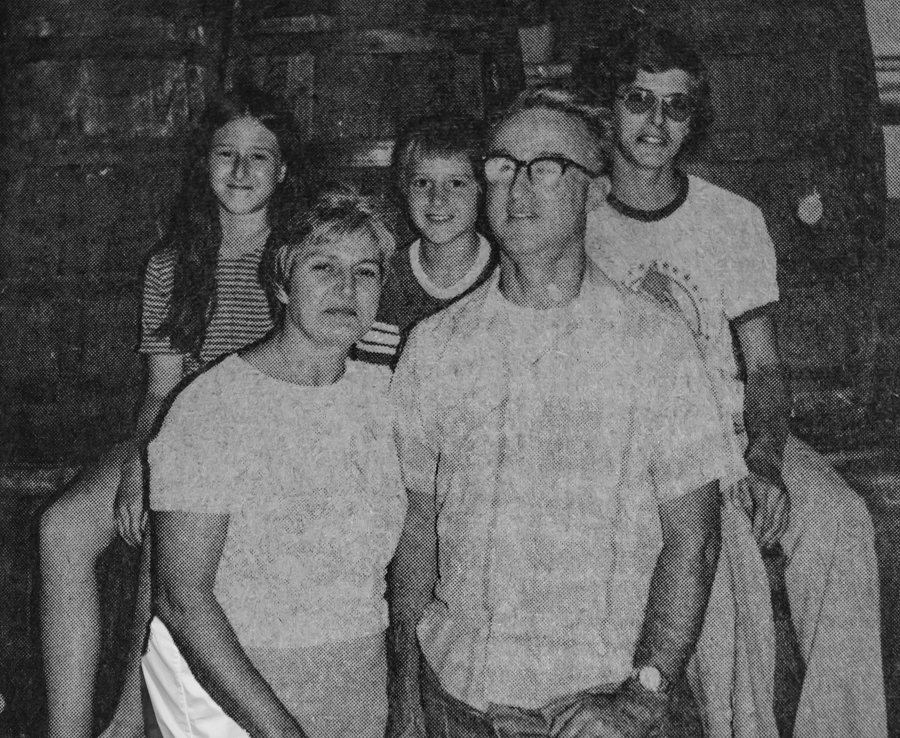 Today, 50 years after Jack and Lucille produced their first vintage, their children and grandchildren are continuing the tradition of excellence and innovation in wine-making that has always been an Aellen family trademark since 1972.
Late Harvest Wines: The Fruit of Second Summer
Some call it second summer—that period of warm weather that occurs in the fall after the first frost. At Linganore Winecellars, this second summer signals the beginning of the late harvest season, a short but intense period of time which produces some of the most extraordinary dessert wines.
What are late harvest wines?
Linganore Winecellars' Late Harvest Vidal Blanc grapes are typically picked one or two months after regular harvest time and are known for their rich, golden color and smooth, sweet flavors. After the grapes have reached their peak ripeness, they are left on the vine for an additional two to three weeks. The fruit is left to naturally dehydrate up to 40% during this process, creating a raisin-like texture, concentrating the sugars and boosting the flavor profile. Any wine grape can be left hanging on the vine, but certain varieties are chosen for this last harvest due to their ability to withstand weather and produce exceptionally high-quality late harvest wines.

How is a late harvest wine produced?
At Linganore Winecellars, our most popular late harvest wine is our Vidal Blanc. A hybrid produced by crossing a native European with an American grape, the Vidal Blanc variety is a cold-hardy, white grape that produces both excellent dinner and late harvest wines.
These grapes are selectively hand-picked by Linganore Winecellars' Vineyard Manager Eric and his dedicated team. Choosing the precise moment to pick these late harvest grapes requires a lifetime of experience and expertise—not to mention a good dose of that intuition modelled by grandfather Jack in the early days of the Winery's history. If picked too early, these grapes will be too high in acid. But this variety allows for exceptional late harvest wine production due to its normal harvest date, very close to frost.
After harvesting the grapes are immediately pressed to extract the sweet juice from the skins. The faster this is done after the harvest, the less tannin is extracted from the skins and the smoother the wine will be.
Once pressed the raw juice is frozen (Cryoextraction) which concentrates the flavor and sugars further. The thick syrupy liquid is drained off the resulting ice crystals over several days. The yield of juice is roughly half of normal, but the sugar level is almost doubled. A very long and slow fermentation takes place which converts a portion of the available sugar into alcohol and CO2.
Once fermented, this delicious wine is allowed to age to perfection.
Our Late Harvest Vidal Blanc wine is then, bottled, cased, and ready for your enjoyment during the holidays and often festive events.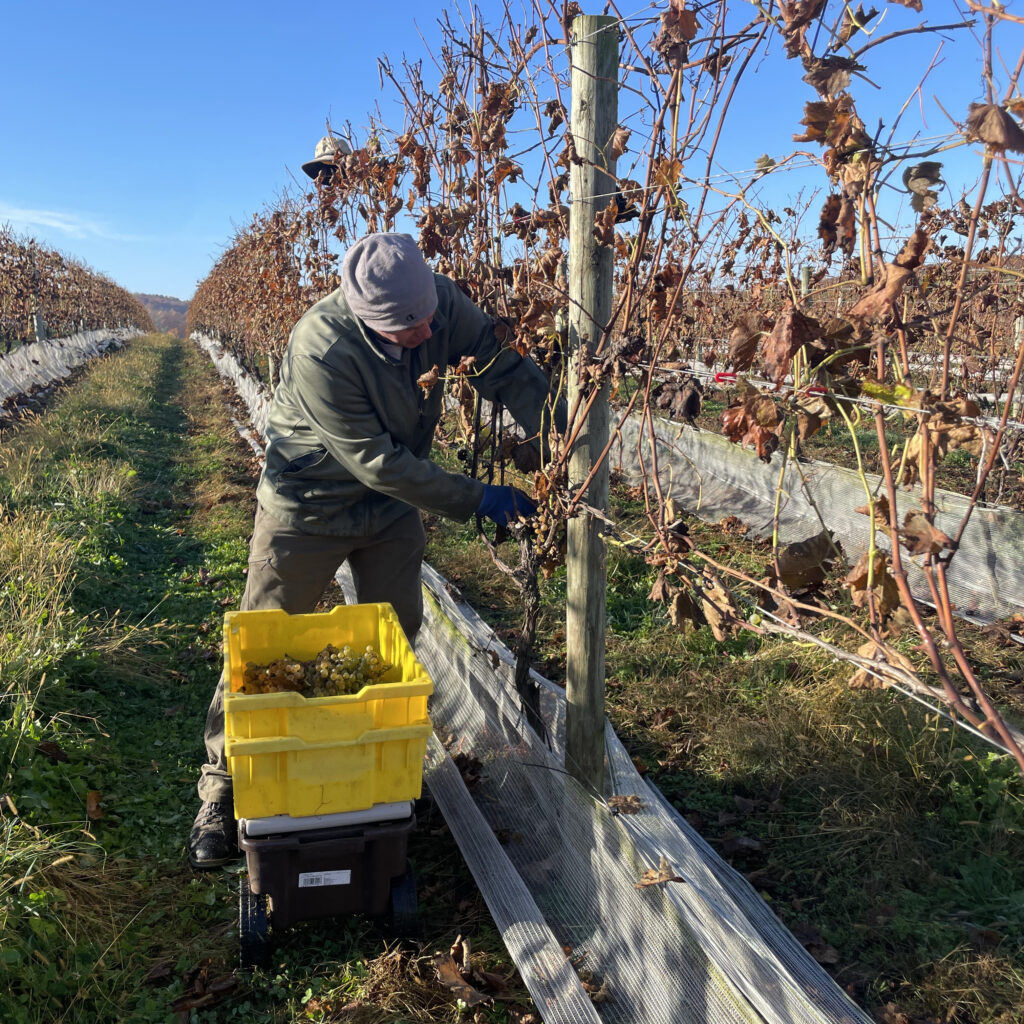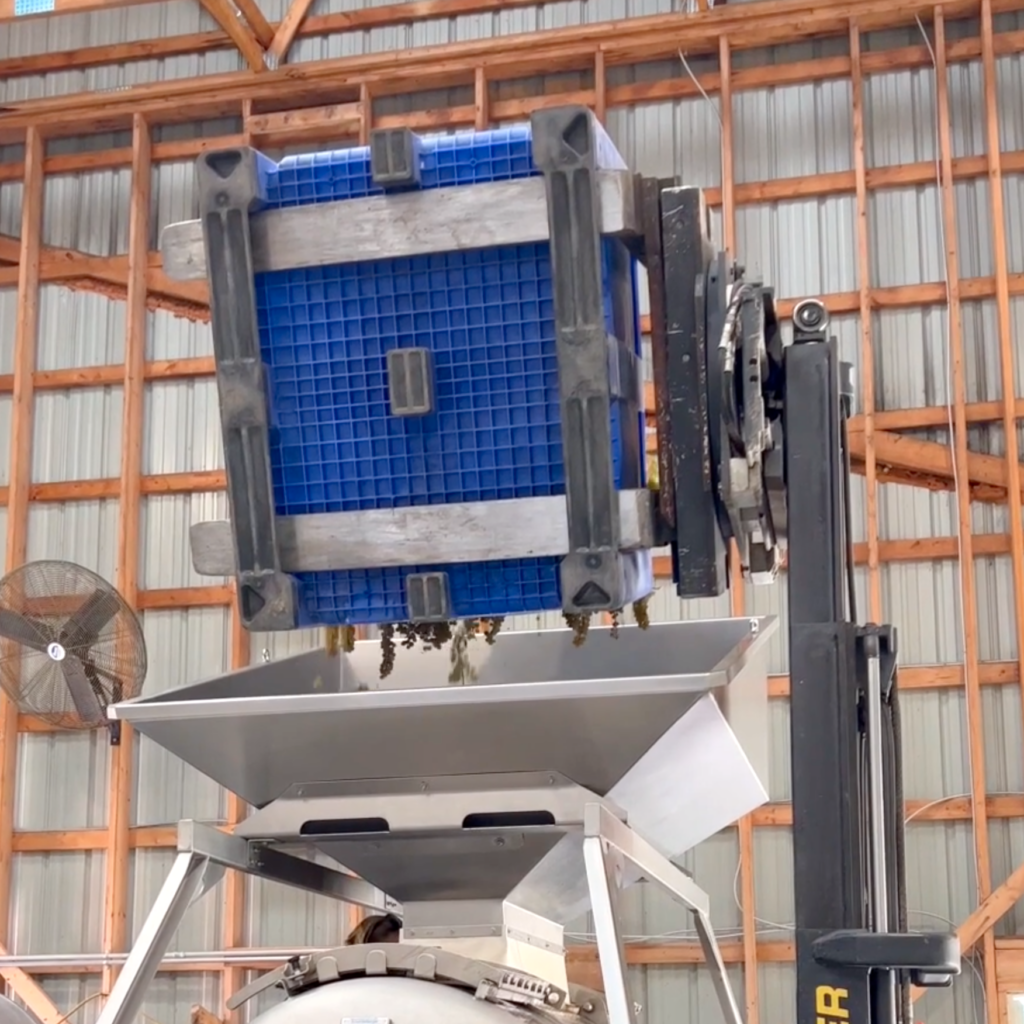 How to Serve Late Harvest Vidal Blanc
Our late harvest Vidal Blanc has intense aromas of dried pear and vanilla, with the crisp flavors of orange peel and marmalade on the finish. A great serving recommendation is to pour in small dessert wine glasses (3 oz.) and serve cold (45-55 degrees F.) or use small white wine glasses. This sweet, rich flavorful wine pairs beautifully with fresh stone fruits like peaches and plums fruit or the lighter chocolates, such as the white and milk varieties. You can also try serving it with apricot macaroons or a nutty cheese, such as Comté.
Every harvest at Linganore Winecellars, including this past vintage, harvesting of the grapes for our wines, is a labor of love…and has been for generations. We welcome visitors 361 days a year to experience a fun-filled afternoon in a country setting where winemaking has been a family affair for more than half a century. Come visit us soon!