Happy Summer everyone!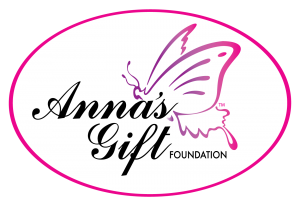 With August right around the corner, and summer in full swing, we would like to invite you to come join us on August 15th and 16th, as we introduce our partnership with a new non-profit foundation named "Anna's Gift". The foundation helps kids with life threatening illnesses and their families.  On August 15th and 16th, 2015, the winery will donate to the foundation all of the proceeds from sampling wines on these days, so come on up, enjoy some wine tasting and the beautiful scenery here at the farm.  For those who would like to stay longer than an hour or two touring the winery and sampling the wines, food will be available from a local vendor.  We also have live music in the brewery on Saturday from 4-7 pm and on the patio outside of the winery on Sunday from 2-5 pm.
The foundation is near and dear to the Aellen family, who are the owners of the winery and now, brewery.  In 2008, Anna Leigh Tomalis, granddaughter of Jack and Lucille Aellen, and neice to Eric and Anthony Aellen (winemaker and vineyard manager) passed away from a rare form of childhood cancer.  Anna's mom (aka Pinky of "Pinky's Rose") started the foundation in 2012 in order to help kids in and out of the hospital and their families, after having seen first hand during Anna's three year battle with cancer what could be done to enhance the quality of life of children/families who are going through such trauma in their own lives.  It is a blessing to be able to give back and to help ease the pain of others who are going through difficulties.
In future weeks and months, the winery will be hosting "put-togethers" for the foundation.  Since the foundation is all volunteer, we rely on volunteers to help put together our kits for our kids in the hospital.  It is our hope that you will join us for an hour or two, or the whole day in helping us put together our special projects for kids in the hospital.
Linganore Winecellars is proud to support the foundation and we hope you will too.  Anna's mom, family and friends will be on hand also to answer questions about the foundation.   For more information, the foundation can be found on facebook at http://www.facebook.com/annasgiftfoundation, or on the web at http://www.annagift.net or at http://www.annasgiftfoundation.org, or on instagram at @annagift, #annasgift, #spreadthejoy