THANKSGIVING WINE BUNDLES
Our Thanksgiving Wine Bundles are selected just for you, your family, and your guests to enjoy. In our carefully curated dry, blended, or sweet wine packages, we have chosen some of our most popular wines that will pair wonderfully with your meal and are sure to be a hit at your holiday table! Order now to make sure the bundles are delivered in time for Thanksgiving.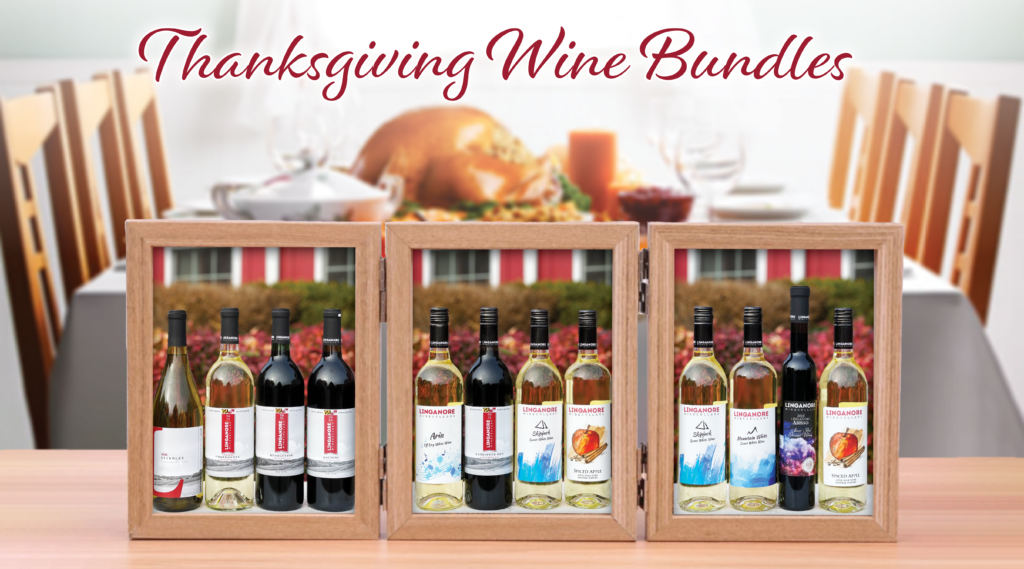 Just $9.99 flat rate shipping for the Thanksgiving Bundle
*Only available in the contiguous US.
For Alaska, Washington D.C., Florida, Maryland, Minnesota, and Pennsylvania purchases.
For all other purchases, other than these states; AR, CA, CT, DE, KY, MI, MS, MT, NJ, RI, SD, UT.
ORDERS MUST BE IN BY THE FOLLOWING DATES
MD, DC, and VA
Tuesday, November 22nd
East Coast
Monday, November 21st
West Coast
Friday, November 18th
There is no UPS pickup available for November 23rd and 24th.