New Year, New Events
New Year, New Events
Welcome to 2017, we are so excited for what's in store!
2016 has come to an end…and what a year it was! We introduced new wines, won numerous medals, got voted best place to work (TOTALLY true!) and celebrated our 40th anniversary! Whew! You'd think we'd be exhausted (thank goodness, for a restful holiday break) but, we are hard at work to bring you all new events for the New Year!
Do you need a quick gift for someone? We have a couple great events in January!
Our Winterfest is a daytime dance party held on January 8th from 1-4pm in our Abisso Hall.  Tickets are $15 HERE Your ticket will include a glass of wine or beer valued up to $7.  We think this is the perfect way to forget (and hopefully work off!) all the treats that we over indulged in over the Holiday season (Team Linganore loves to eat!) There will be food available from Maggi's Pizza & Deli and a selection of vendors with great items for sale.
Our Annual Barrel Tastings will be held January 14th, at 12pm, 2pm and 4pm. This intimate gathering of wine lovers will be take place in our Barrel Room, led by our Head Winemaker, Anthony Aellen. Taste new vintages straight from the barrel and enjoy a delicious antipasto plate while Anthony tells you all about the exciting things happening in our vineyard! Tickets are $25/couple available HERE
Did you get engaged recently or still searching for the perfect venue? Our Annual Wedding Show will be held at the winery on January 29th from 1pm-4pm. Come take a look at our beautiful Abisso Hall, sample amazing food from our preferred caterer, meet local vendors that are familiar with weddings at our winery, as well as sample Linganore Wine and Red Shedman beer! Tickets are $10 and can be purchased HERE
In February, you should bring your special someone out for a visit.
The Days of Wine and Roses is the perfect Valentines date! February 10th, 11th, 12th and 14th at 12pm, 2pm and 4pm each day. Tickets are $35/couple, and can be purchased HERE The event will last about an hour and a half, where you will enjoy an intimate seated wine and chocolate pairing in our barrel room, and each couple will receive a long stemmed red rose. These tickets sell out FAST, so, you will want to purchase ASAP!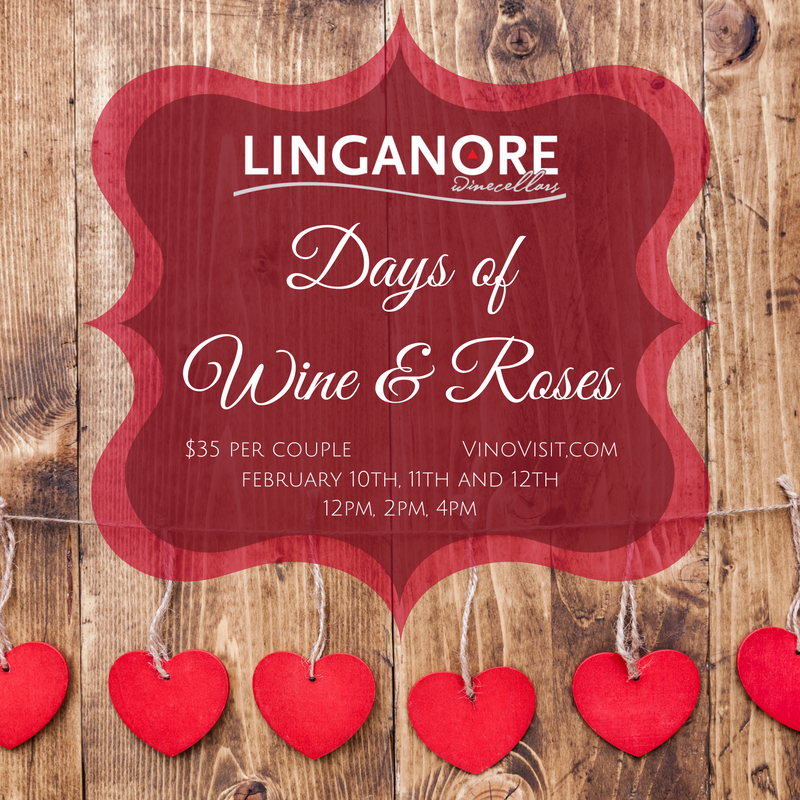 Can't make it to one of the Days of Wine and Roses sessions? Why don't you come to our first I Heart The 80's? On February 17th from 7pm-10pm, our Abisso Hall will be turned into a dance floor and filled with top hits from the 80's so that you can dance with your Someone Special! Just $10 per person! Purchase your tickets HERE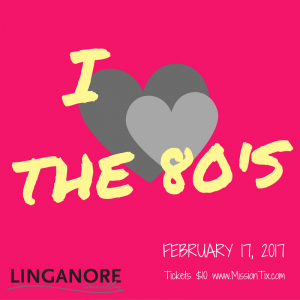 Ah March…
It's time for our Annual Girl Scout Cookie Pairing! Linganore Wine paired with Girl Scout Cookies…need we say more? This event will be held the weekends of March 4th-5th, and 11th-12th. Tickets are $15 each, and available for purchase HERE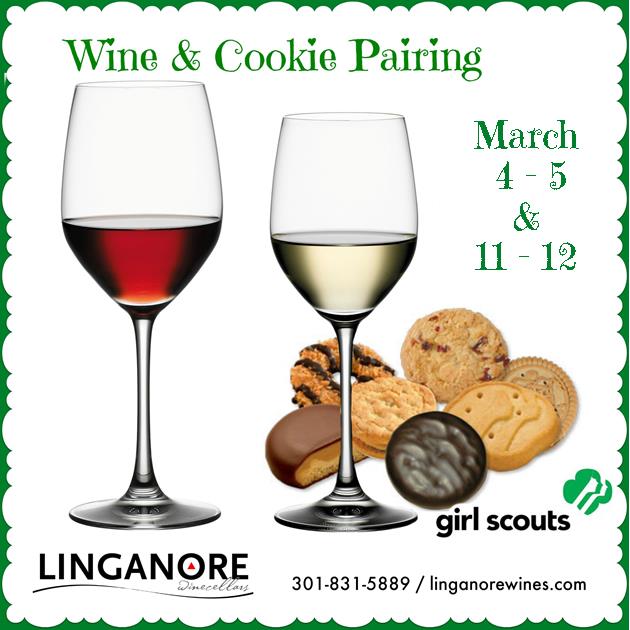 How about our 2nd Hot 80's Dance Party on March 10th?! Yes, I said 80's Dance Party….YES, this means that you can break out your 80's gear and dance to all your favorite 80's hits. This event WILL sell out very fast! Tickets are $10 available HERE
March 18th and 19th is a weekend for the ladies! Our Ladies Day Out will be held from 1pm-4pm in our Abisso Hall. Your ticket will include a glass of wine or beer valued up to $7 and a fun time of music, vendors and mingling with all the amazing ladies in your life! Tickets are $15. Purchase Saturday tickets HERE Sunday tickets HERE
**STAY TUNED FOR MORE INFORMATION** on a BRAND NEW festival in June!
June 24th and 25th Fine Art and Wine Festival
Be sure to bookmark our events page and subscribe to our events on Facebook to be first to know about our events.
Tags: linganore, Linganore Winecellars, maryland wine, maryland winery, New years