MAKING MOTHER'S DAY IN QUARANTINE, ONE TO REMEMBER!
Your Kit Includes: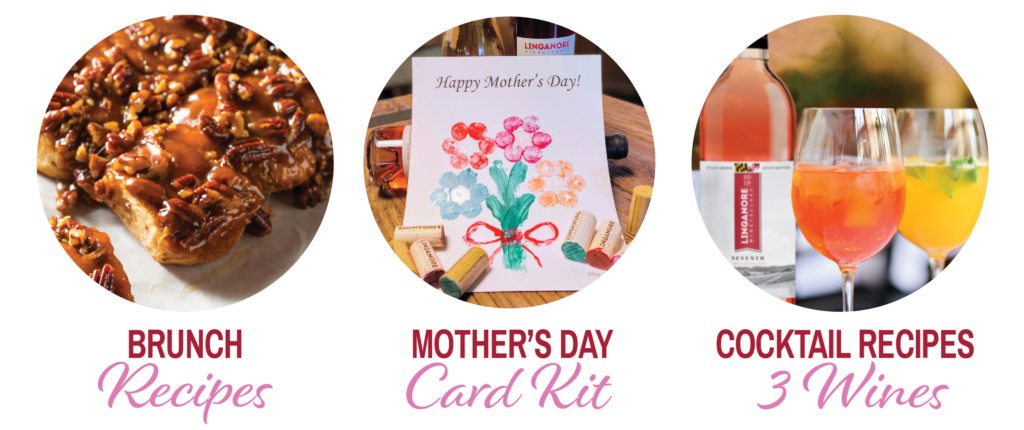 YOUR 3 PRE-SELECTED WINES
Dry:

White Raven 2019, Seventh 2019, and Bella Luce
Sweet:

Skipjack, Raspberry, and Bella Luce
COCKTAIL RECIPES FOR EACH WINE IN YOUR KIT
EASY BRUNCH RECIPES TO MAKE FOR MOTHER'S DAY
HOMEMADE MOTHER'S DAY CARD KIT WITH CORKS & PAINT
(Included With Your Shipment Of Wine)
JOIN OUR COCKTAIL AND BRUNCH ZOOM CLASS
Presented by Winemaker, Anthony Aellen, And Local Bartender, Noelle Tate
On Saturday, May 9th, click on "
Start Class

" below. 
Tour begins at 5:00 PM, but you may want to login by 4:50 PM.
Meeting ID:
869 3652 9685
Password (case sensitive): mom