Christmas Shopping at Linganore
Miss Black Friday this year? Linganore has you covered.
The 2nd annual Christmas in the Barn Open House is being held this Sunday, from 12-4pm and has something for everyone on your shopping list. Wine tastings will be offered (because Christmas shopping is always better with a glass of wine in hand), music will be playing and admission is free!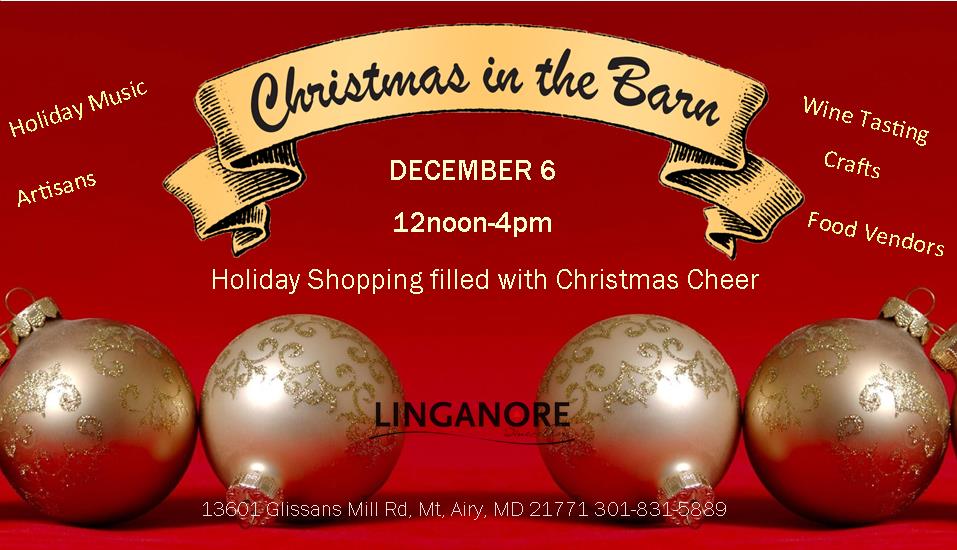 Here are a few of our favorite gift ideas:
For the sentimental person on your list, try their favorite bottle of wine with a custom designed label. These feature name personalization, a design and a message of your choice; pretty much a Christmas card you can drink. We have several holiday-appropriate sample labels, or you can design your own! Once we receive your order, we will design an initial proof of your label and email it to you for approval. We will not print until you are satisfied with your label design!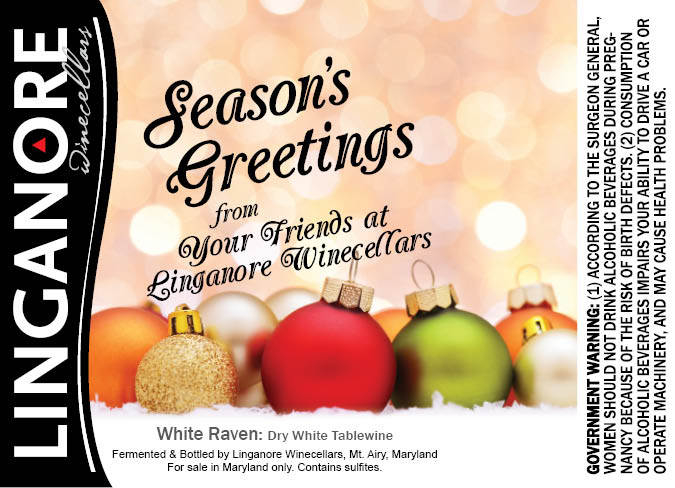 For the foodie/serious wine lover, 5 of Linganore's reserve wines are 20 percent off through the holidays. These award winning wines include Chardonnay and Vignoles, the 2013 Chambourcin, the 2013 Red Skins red blend and Sweet Chessie, also known as "dessert in a glass." And speaking of food, vendors Oil and Vinegar of Frederick, Salazon Chocolates, Velata, Popcorn Queens and more, will be on hand.
Some of our 2 dozen vendors at Christmas in the Barn include Bella Box Arts, Michael Bishop Wood Designs, Lula Roe, Thirty One Gifts, Canal View and Unwined Candles. Finish up your shopping or just treat yourself!
Can't make it to the winery this Sunday, our tasting room is filled with great gift ideas all season long. Have one of our staff members help you create a customized gift basket complete with Linganore wine and accessories.
Click below for more information on: