A Blast from the Past
Red Shedman Brewery & Linganore Winecellars present Hops & Vine Rewind festival – A Blast from the Past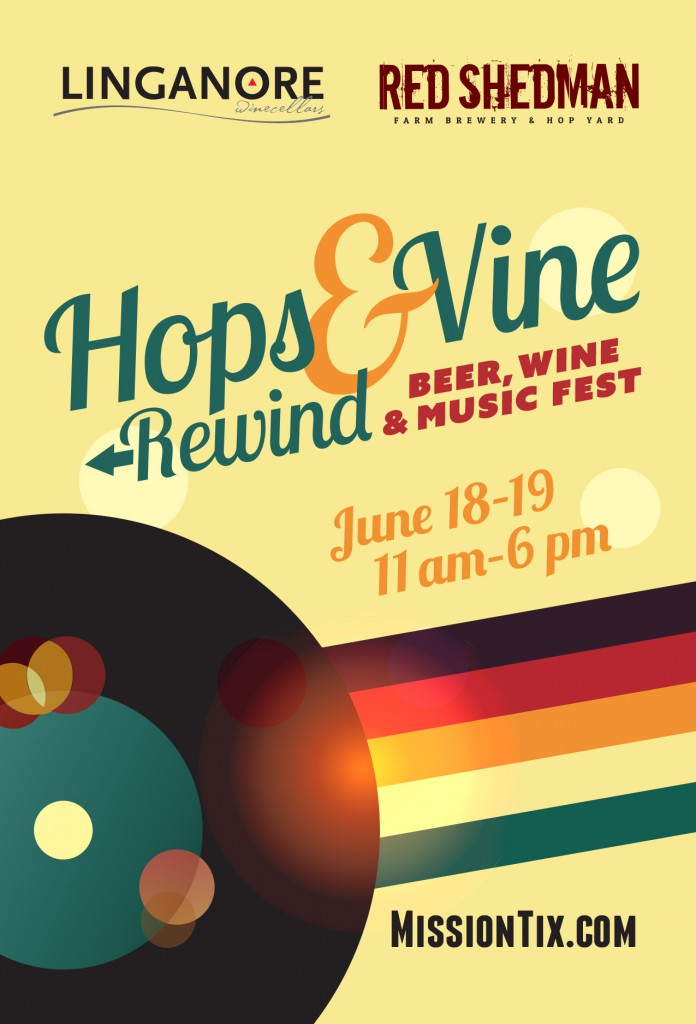 Mount Airy, Maryland – Hops & Vine Rewind Wine, Beer and Music Fest — Get ready to flashback and celebrate Father's Day weekend with music of the 60s, 70s and 80s!
Red Shedman Farm Brewery and Linganore Winecellars are hosting our fifth annual Hops & Vine Rewind festival on Saturday, June 18 and Sunday, June 19. Both days will feature classic hits, a car show and multiple food and craft vendors. Dads will get half off admission for Sunday's festival.
Tickets include a wine tasting, a souvenir glass and a winery tour. In a new addition for 2016, local breweries will be selling their beers by the pint: Antietam Brewery, Barley and Hops Grill & Microbrewery, Diamondback Beer, Full Tilt Brewing, Jailbreak Brewing Company, Manor Hill Brewery and, of course, delicious Red Shedman brews. Like all of Linganore festivals, wines will be sold by the bottle and glass.
And then there's the music! Linganore will be welcoming Willie and The Chaperones and The Reflex on Saturday, and Cruise and Guys in Thin Ties on Sunday. Put on your dancing shoes and go back to dad's favorite decade.
All classic car owners are invited to bring their bring their retro ride to be part of the car show. The first 50 classic/exotic cars will be able to park inside our festival grounds and their driver gets in free.    
Linganore's festivals attract thousands of wine and beer lovers, music fans, friends and families to their picturesque vineyard and brewery in Mount Airy, just 39 miles from Baltimore and Washington.
The festival grounds open at 10 a.m. and music is from 11 a.m.- 6 p.m. Tickets are can be purchased online at www.missiontix.com.